Army NCC Special Entry Notification 2023 Online Application Form Indian Army Short Service Commission NCC 55th Course commencing from April 2024 Indian Army SSC NCC Course Notification Men Women
Army NCC Special Entry 55th Course 2023 Online Application
Job Update : Indian Army has released Short Notification for 55th Short Service Commission (SSC) NCC Special Entry Scheme. Online Applications has started from 05 July 2023. Download Notice & Apply Online from link below….
NCC SPECIAL ENTRY SCHEME 55 COURSE (APRIL 2024): SHORT SERVICE COMMISSION (NT) FOR MEN & WOMEN (INCLUDING WARDS OF BATTLE CASUALTIES OF ARMY PERSONNEL) Applications are invited from unmarried male and unmarried female (including Wards of Battle Casualties of Indian Army Personnel), for grant of Short Service Commission in the Indian Army. Course will commence in April 2024. Details of Vacancies, Eligibility, Pay Scale, How to Apply is given below….
Details of Vacancies : Total 55 Posts
NCC Men : 50 (45 for General Category and 05 for Wards of Battle Casualties of Indian Army personnel only).
NCC Women : 05 (04 for General Category and 01 for Wards of Battle Casualties of Indian Army personnel only).
Age Limit : For National Cadet Corps (NCC) candidates (including wards of Battle Casualties) 19 to 25 years as on 01 Jan 2024 (born not earlier than 02 Jan 1999 and not
later than 01 Jan 2005; both dates inclusive).
Educational Qualification :
For NCC 'C' Certificate Holders :
Degree of a recognized University or equivalent with aggregate of minimum 50% marks taking into account marks of all the years. Those studying in final year are also allowed to apply provided they have secured minimum 50% aggregate marks in the first two/three years of three/four years degree course respectively. Such students will need to secure overall aggregate of minimum 50% marks in degree course if selected in interview, failing which their candidature will be CANCELLED.
(ab) Service in NCC. Should have served for minimum two/three years (as applicable) in Senior Division/Wg of NCC.
For Wards of Battle Casualties of Indian Army Personnel :
Degree of a recognized university or equivalent with aggregate of minimum 50% marks taking into account marks of all the years.
Tenure of Engagement :  Short Service Commission will be granted to Male and Female in the regular Army for 14 years i.e. for an initial period of 10 years extendable by a further period of 04 years. Male & Female officers who are willing to continue to serve in Indian Army after the expiry of period of ten years of Short Service Commission may, if eligible and suitable in all respects, be considered for the grant of Permanent Commission (PC) in the 10th year of their Short Service Commission in accordance with the relevant policies as issued from time to time. Those SSC officers (Male & Female) who are not selected for grant of PC but are otherwise considered fit and suitable, will be given options
to continue as SSCOs for a total period of 14 years (including the initial tenure of 10 years) on expiry of which they will be released from Indian Army.
Cost of Training : The entire cost of training at OTA is at Government expense. In case the Lady/ Gentlemen cadet is withdrawn from training academy due to reasons other than medical ground or the reasons not beyond his/her control, he/she will be liable to refund cost of training @ ₹ 15,055/- (as on 2022) and as notified from time to time per week (for the period of candidate's stay at the Officers Training Academy, Chennai/Cadet Training Wing). The cost of training is born by State, will be recovered from cadets withdrawing for personal reasons.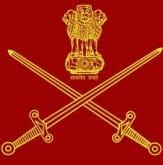 How to Apply :
Applications will only be accepted online on website www.joinindianarmy.nic.in. Click on 'Officer Entry Apply/ Login' and then click 'Registration' (Registrations not required, if already registered on www.joinindianarmy.nic.in). Fill the online registration form after reading the instructions carefully.
After getting registered, click on 'Apply Online' under Dashboard. A page 'Officers Selection – 'Eligibility' will open. Then click 'Apply' shown against Short Service Commission Technical Course. A page 'Application Form' will open. Read the instructions carefully and click 'Continue' to fill details as required under various segments. Personal information, Communication details, Education details and details of previous SSB. 'Save & Continue' each time before you go to the next segment.
After filling details on the last segment, you will move to a page 'Summary of your information' wherein you can check and edit the entries already made. Only after ascertaining the correctness of all your details, click on 'Submit'. Candidates must click on 'Submit' each time they open the application for editing any details. The candidates are required to take out two copies of their application having Roll Number, 30 minutes after final closure of online application on last day. Online Applications will start from 05 July 2023.
LAST DATE : 03/08/2023
Download Detailed Notification for Army Short Service Commission NCC (Spl) Entry Men – 55
Download Detailed Notification for Army Short Service Commission NCC (Spl) Entry Women – 55
Click Here to Online Registration || LOGIN : started now
For More Details of Indian Army recruitment Click Here