bsf constable tradesman syllabus 2019 BSF Constable Tradesman Exam Pattern 2019 Border Security Force Constable Tradesman Exam bsf constable tradesman exam syllabus 2019 physical test pet pst trade test selection process bsf ct tm syllabus 2019 updates
BSF Constable Tradesman Syllabus 2019 PET Written Exam Pattern
LATEST UPDATE dated 13.08.2019 : Good News !! BSF has uploaded List of Eligible Candidates for 2nd Phase Examination of Constable Tradesman 2018-19 for Punjab, Gujarat, Assam, Uttarakhand, Odisha, Chhattisgarh, Bangalore, Jammu. Written Exam will conduct on 1st September, 2019. Download List of Eligible Candidates from links below…. 
Border Security Force has invited online application for various 1763 constable tradesmen posts. There Posts included Constable Tradesmen like Cobbler, Tailor, Carpenter, Draughtsman, Painter, Constable Cook, Constable Water Carrier, Constable washerman, barber, Constable sweeper, waiter, mali, khoji. Information regarding bsf constable tradesman syllabus 2019, bsf tradesmen syllabus & Exam pattern 2019, bsf pet pst exam pattern, bsf constable tradesmen exam pattern 2019. Get Details below….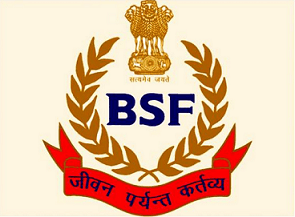 BSF Constable Tradesman Selection Process 2019 : Selection Process for BSF Constable Tradesmen Exam will be as follows :
The recruitment process will consist of Physical Standard Test (PST), Physical Efficiency Test (PET), Documentation, Trade Test, Written Test and Medical Examination.
Physical Standards Test (PST) /Physical Efficiency Test (PET), Documentation, Trade Test, Written Test, and Medical examination will be conducted by the BSF at respective States.
Candidates who qualify in PET/PST, documentation & trade test will only be eligible to appear in OMR based/computer based written examination.
BSF Constable Tradesman Physical Standard Test (PST) : Physical Standards for Constable Tradesman Post is as follows :
| | | |
| --- | --- | --- |
| Categories | Height in cms | Chest in cms |
| Schedule Tribes/ Adivasis of all states and Union territories including Nagas and Mizos. | 162.5 cms | 76-81 cms |
| Men belonging to Garhwalis, Kumaonis, Gorkhas, Dogras, Marathas and candidates belonging to the states of Sikkim, Nagaland, Arunachal Pradesh, Manipur, Tripura, Mizoram, Meghalaya, Assam, Himachal Pradesh, Kashmir and Leh & Ladakh regions of J&K | 165 cms | 78-83 cms |
| For all Other States and Union Territories (except categories mentioned above) | 167.5 cms | 78-83 cms |
BSF Constable Tradesman Physical Efficiency Test (PET) : There will be Race for PST qualified Candidates. Male Candidates have to completed race of 5 km in 24 Minutes and Female Candidates have to completed race of 1.6 km in 8.30 Minutes. 
BSF Constable Tradesman Exam Pattern 2019

: 
The candidates who qualify in the PET/PST, documentation & Trade Test will be required to appear in a written test. Written Exam Pattern is as follows :-
The written test for 100 marks containing 100 questions will consist of only OMR based objective type multiple choice questions to be answered using a Blue/ Black ball pen.
The question paper will be set (Bi-lingual i.e. in Hindi and English) to assess the general awareness/ general knowledge, knowledge of elementary mathematics, analytical aptitude and ability.
Cut off marks for written examination will be 35% for General and Ex Servicemen and 33% for SC/ST/OBC candidate.
The papers can be answered either in Hindi or in English.
The duration of the written test will be 02 hour (120 Minutes).
BSF Constable Tradesman Exam Syllabus 2019 :
General Awareness/ General Knowledge : The test will include questions relating to India and its neighboring countries especially pertaining to Sports, History, Culture, Geography, Economic Scene, General polity, Indian Constitution and scientific research.
Elementary Mathematics : This paper will include questions on problems relating to Number Systems, Computation of Whole Numbers, Decimals and Fractions and relationship between Numbers, Fundamental arithmetical operations, Percentages, Ratio and Proportion, Averages, Interest, Profit and Loss, Discount, Mensuration, Time and Distance, Ratio and Time, Time and Work, etc.
Reasoning/ Analytical Aptitude : Questions will be asked from analogies, similarities and differences, spatial visualization, spatial orientation, problem solving, analysis, judgment, decision making, visual memory, discrimination, observation, relationship concepts, arithmetic reasoning, verbal and figure classification, arithmetical number series, non-verbal series, coding and decoding, statement conclusion, syllogistic reasoning.
Basic Knowledge of Hindi/ English : Candidates' ability to understand correct English, his basic comprehension and writing ability, etc. would be tested. Questions will be asked from error recognition, fill in the blanks (using verbs, preposition, articles etc), Vocabulary, Spellings, Grammar, Sentence Structure, Synonyms, Antonyms, Sentence Completion, Phrases and Idiomatic use of Words, etc.
Candidates are advised to have a regular watch on official bsf website. Latest Updates regarding BSF Constable Tradesman Syllabus 2019 Exam Dates will be available from this page. You can Bookmark this Page (CTRL+D) to get instant updates of Exam. If Your are facing any problem or want to ask any question then  please write it in the comment box. we will help you soon. Feel Free to Write an Email to disha@govtexamalert.com regarding your queries.
For More Details of BSF Constable Tradesmen Click Here