How to Do UP BTC D.El.Ed 2023 Online Choice Filling – Step by Step Guide
UP BTC D.El.Ed Online Counseling Process 2023 D.El.Ed Online Choice Filling Details How to Fill D.El.Ed College Details in Counseling UP BTC Online College Filling Step by Step Guide
UP BTC D.El.Ed 2023 Online Choice Filling
LATEST UPDATE : Step by Step Process for UP D.El.Ed Counseling is available in .pdf file. UP Dl.Ed Counseling may start from July, 2023. Counseling will conduct in 2 Rounds. Candidates can check UP BTC Counseling Step by Step Process from link given below…….
15000 Seats will be increased for Admission in UP D.El.ED Session 2023. Thus UP D.El.Ed Seats can be increased upto 2,26,550. It Should be noted that Total 3,03,689 Candidates has applied to take admission in D.El.Ed Course 2023. Read Full News from Link given below….
Dear All, Many of You are wandering regarding UP D.El.Ed Online Choice Filling. Many of you don't Know, how to Fill Choice Fill Online or How to Fill College Online. So We are Providing you here step by step guide for UP D.EL.Ed Online Choice Filling 2023. You can easily know, how to do BTC Online Counseling. We are providing pictorial representation of whole Process. Read Full Article below……
Step by Step Process for UP D.El.Ed Online Choice Filling :
First Visit UP D.El.Ed Counseling Portal (http://updeled.gov.in/default.aspx). Then Click on Step -1 Generate OTP Option.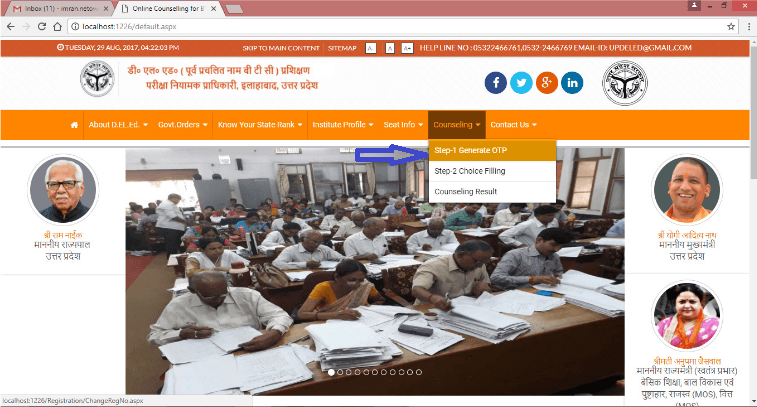 2. Candidates will generate OTP by Entering their Registration No. & Date of Birth. Candidates will receive OTP on their Registered Mobile No.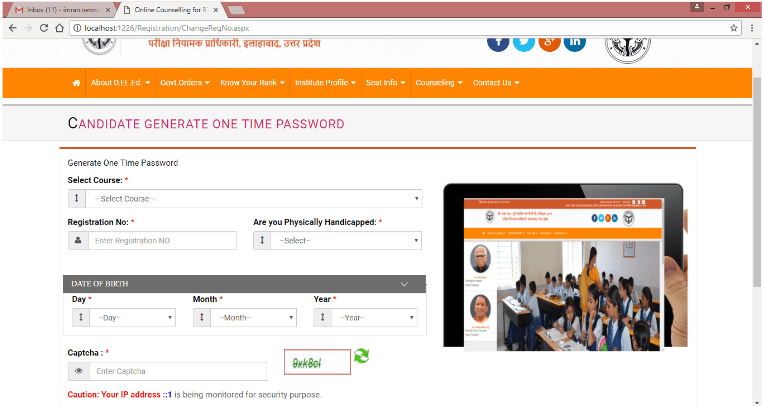 3. After Generating OTP, Candidates will click on Step-2 of Choice Filling. Candidates need to Enter Details for Registration ID, Date of Birth & Generated OTP. After Entering these details, Candidates need to make a Password with the help of OTP.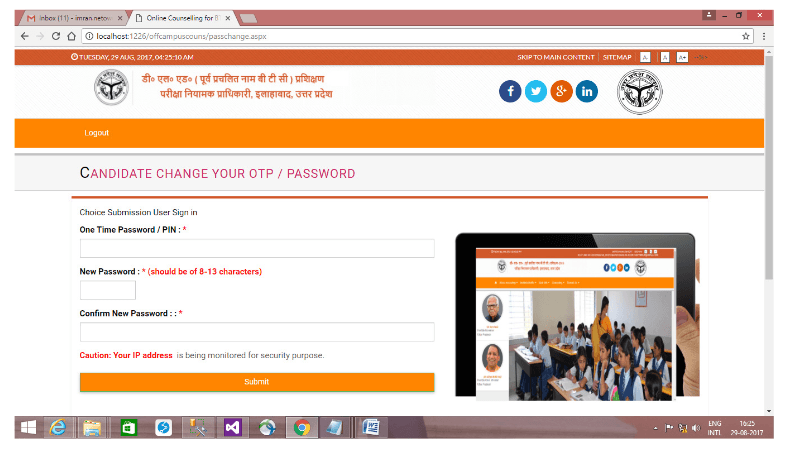 4. After making Password, candidates will be eligible to Fill College Choices. On the Page Candidates need to Click on Choice Available. There will be Option of Checking Available Choices based on State Wise Rank. Candidates can select from the Available Choices.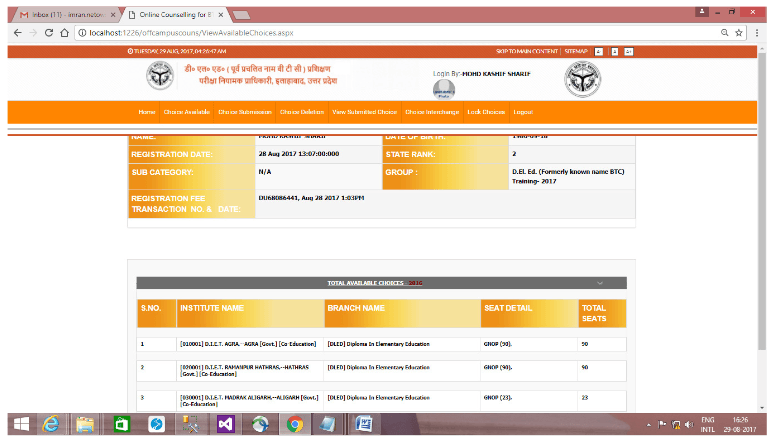 5. Candidates need to Click on Choice Submission Option above. Candidates can Select Institute wise Choice OR District wise College Details. Candidates need to mark & save desired option. Candidates can also Select District, then District wise Choices will be available for them.
6. Candidates have to Select Colleges & Fill Choices after Save & Continue Option. Candidates can fill as many option they want.
7. After Filling Choices, Candidates can View Submitted Choices by Clicking on the Link given above…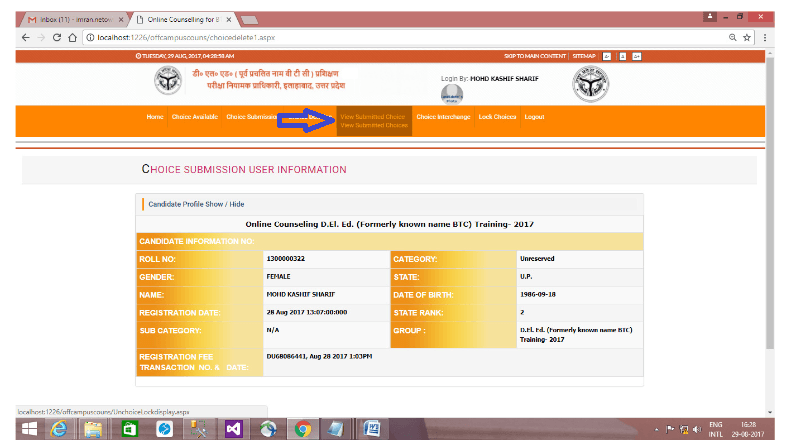 8. Candidates need to Click on Lock Choices Option. After Clicking on this Candidates need to Fill the Captcha. Thus Candidates Choice will be locked & You will able to see your Allotment Result later.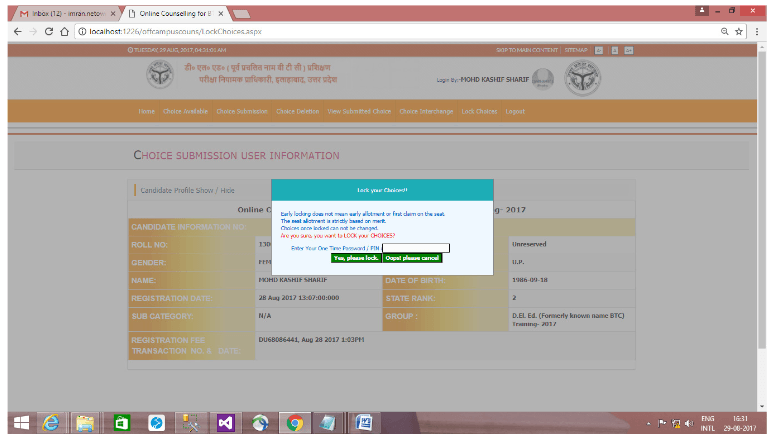 BTC D.El.Ed Aspirants get all Latest Updates related to Online Counseling Process, Cut Off/ Merit List. Bookmark this Page for Latest Updates.
Download UP BTC D.El.Ed Counseling Schedule 2023 1st 2nd Phase/ Round College Choice Filling
Check UP BTC D.El.Ed 2023 Allotted and Vacant Seats details
Check UP DElEd Cut Off 2023 BTC Merit Rank List, Direct Admission Allotment Result
For More Details Please Visit : http://upbasiceduboard.gov.inOR http://www.updeled.gov.in/
UP BTC D.El.Ed Aspirants can leave their Queries related to Online Counseling. We will make a Full Try to Solve all of your query.