rrb group d cut off marks 2022 check railway group d cut off marks 2022 online exam rrb level 1 online exam cut off cen 1/2019 exam rrb group d merit list railway category wise stage 1 exam rrb 1st stage cbt cut off marks railway group d exam merit list
RRB Group D Cut Off Marks 2022 RRC Level 1 CBT Merit List
LATEST UPDATE dated 22.12.2022 : Good News !! RRB Group D Exam Result is announced Now. Results of CBT for shortlisting of candidates for Physical Efficiency Test (PET) are tentatively scheduled to be published in the official websites of RRBs on or before 24.12.2022. Check Group D result date notice from link below….
Check RRB Group D Result 2022 Railway CEN 01/2019 Online Exam Result Date
Advt. no. RRC CEN 01/2019 for Level 1 Recruitment for various Posts in Level – 1 of 7th CPC Pay Matrix :- Railway Recruitment Board has recently issued Awaited Notification & Started Online Exam for various Group D Posts. RRB Group D Online Exam conducted to make recruitment on various 103769 Assistant Workshop/ Loco Shield/ C&W, Hospital Assistant, Track maintainer Grade-IV, Gateman, Helpers in Electrical / Engineering / Mechanical/  Signal & Telecommunication, Assistant Pointsmen, Porter/ Hamal/ Sweeper cum Porter Posts.  Information regarding RRB Group D Cut Off Marks 2022 is provided in this Article…
Download RRB Group D Answer Key 2022 Railway Level 1 Online Exam -CEN 01/2019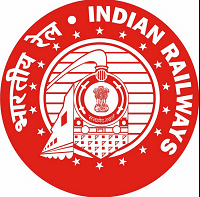 As mentioned in Notification, First stage Computer Based Test (CBT) will conduct first as per selection process. RRB Group D Exam was earlier Scheduled in April/ May, 2020 but it was postponed due to large applications. More than 2 Crore Candidates has applied for Railway Group D Posts. Exam will conduct in 13 Languages. Railway has flagged of Group D Stage 1 Exam from 17 August 2022. RRB Group D Phase 1 Exam was conducted from 17 to 25 August 2022, Phase 2 Exam scheduled from 26 August to 08 September 2022, Phase 3 Exam scheduled from 08 to 19 September 2022. Phase 4 Exam conducted from 19 September to 07 October 2022, Phase 5 Exam was conducted on 06 to 11 October 2022.
RRB Group D 1st Stage CBT Online Exam: There was Computer Based Written Exam in 1st Stage CBT. The Questions was of objective type with multiple choices. There were 100 Questions in 1st Stage Exam & Time Duration was 1 Hour 30 Minutes (90 Minutes). Negative Marking of 0.33 Marks was also applicable. The First Stage CBT is of screening nature. The score of first stage exam shall be used only for short listing of candidates for second stage i.e. PET/ DV as per their merit.
RRB Group D Cut Off 2022 Stage 1 CBT deciding Factors : Aspirants who appeared in Railway Group D Exam will know that Exam was of Total 100 Marks. Negative Marking of 0.33 Marks wass also applicable. RRB Group D Cut off Marks 2022 Level 1 Online Exam will be decided as follows :
There will be No Sectional Cut Off in RRB Group D Online Exam. Candidates need not to worry.
As It was Online Exam, RRB's will opt Normalization Process to decide marks of Candidates & as well as cut off.
Cut Off will depend on Exam Level & No. of Candidates appeared in Exam.
Cut Off will decide Category wise for General, OBC, SC/ ST. There will be separate cut off for Female, Freedom Fighters, Ex Servicemen & PH Candidates.
RRB Group D Online Exam Normalized Marks/ Normalization Process :
As Exam was conducted on Various dates & Various Shifts so Normalization Process is Applicable.
Under this Process, Railway will check in which shifts exam level was easy & exam level was hard.
What is the Highest Marks & Lowest Marks attained by Candidates.
With SD Formula, RRB will normalize marks so that candidates whose exam was tough get equal opportunity.
Normalization will be on whole Paper of 100 Marks. It will not be section wise.
RRB Group D Cut Off Marks 2022 : Candidates who appeared in RRB Group D CBT Exam must be looking for Official Cut Off Marks. Dear Aspirants, we will provide you Expected Cut Off Marks for Railway Group D Exam for CEN 01/2019. RRB Group D Cut Off Marks will be based on 100 Marks.
RRB Group D Minimum Qualifying Marks/ Cut Off : Minimum percentage of marks for eligibility in various categories: UR -40%, OBC-30%, SC-30%, ST-30%. These percentage of marks for eligibility may be relaxed by 2% for PWD candidates in case of shortage of PWD candidates against vacancies reserved for them.
Railway Group D Previous Year Cut Off Marks 2018 : Dear Aspirants, Check Official RRB Group D Cut Off Marks 2018 Online Exam. Real Write Up/ Cut Off may be slightly different or hanging around the Figure we Suggests. Check Official RRB Group D Cut Off Marks 2018 below…..
Candidates are advised to have a regular watch on official RRB website. Latest Updates regarding RRB Group D cut off marks 2022 will be available from this page. You can Bookmark this Page (CTRL+D) to get instant updates of Exam. For any Query/ Assistance leave a Comment in the Box below. You can also leave a message on our Facebook Page (www.facebook.com/jobdisha) OR Leave a mail to [email protected]
For More Details Visit Official Website