up nhm syllabus 2020 check up nhm anm staff nurse syllabus 2020 multiple posts exam pattern selection process up nhm anm staff nurse exam pattern for written test for 2700 posts up national health mission up nhm exam pattern 2020 negative marking in exam
UP NHM Syllabus 2020 ANM/ Staff Nurse Exam Pattern
LATEST UPDATE : Big News !! Due to Covid 19 Pandemic, There will be delay in UP NHM Written Exam for Staff Nurse & Multiple Posts. UP NHM Exam Dates will announce later on. Keep in touch with us for latest updates……
Click Here for UP NHM Admit Card 2020 ANM/ Staff Nurse Multiple Posts Exam Date
Recruitment for 2700+ Contractual (New and Backlog) vacancies for State, Division and District level, National Health Mission, Uttar Pradesh & Recruitment for 1400+ Multiple Vacancies Under National Health Mission, Uttar Pradesh NHM UP has invited Online Applications for 2700+  Posts for ANM, Staff Nurse, OT Technician, Lab Technician, GNM, Physiotherapist, Pharmacist, Nurse Mentor, Opthalmic Assistant, Nurse Incharge, QI Mentor. The National Health Mission (NHM) seeks to provide universal access to equitable, affordable and quality health care, which is accountable, yet at the same time responsive to the needs of the people, resulting in the reduction of child and maternal deaths, as well as population stabilization, gender and demographic balance. Aspirants who has applied for this Recruitment must be looking for Written Exam Date, Updates for UP NHM ANM & Staff Nurse Posts. In this Article, we will provide you all important information regarding up nhm syllabus, up nhm anm staff nurse syllabus 2020 & exam pattern. read full article below…
SELECTION PROCESS :
(1 Minimum qualifying mark for the Written Test and Interview shall be as follows:
(a) 33% for Un-Reserved categories
(b) 30% forOBC
(c) 24% for SC, ST
(2) Candidate have to score above Cut-off marks (33% for Un-Reserved categories, 30% for OBC and 24% for SC/ST) in Written Test and Personal Interview wherever applicable for the preparation of merit list for Final shortlisted candidates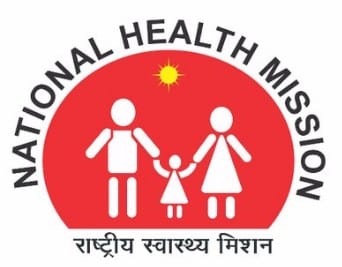 National Health Mission UP will conduct ANM/ Staff Nurse Written Exam for various post codes like 1. ANM-MH, 2. ANM-UHNUMH & (1) SN-MH (2) SN-CHNRC (3) SN-CHNBSU (4) SN-CHSNCU (5) SN-NPHCE (6) SN-UHNUMH (7) SN-DHSHP (8) SN-DHSHDUA (9) SN-DHSBED (10) SN-MHCP. Written Test for ANM/ Staff Nurse Posts will conduct on 27 January, 2019. Get Details of ANM/ Staff Nurse Exam Pattern & Syllabus below..
UP NHM ANM Staff Nurse Exam Pattern 2020 :
Written Exam will be conducted under Offline Mode.
There will be 100 Objective Multiple Choice Type Questions in Exam.
Time Duration for Exam will be 02 Hours (120 minutes)
Questions will ask from Nursing Course.
There is No Negative Marking in Exam.
UP NHM ANM/ Staff Nurse Syllabus 2020 : Check Syllabus for UP NRHM Staff Nurse & ANM Posts below…
SYLLABUS FOR WRITTEN TEST ANM Positions
(a) Community Health Nursing
(b) Health Promotion
(1) Nutrition
(2) Human Body & Hygiene.
(3) Environmental Sanitation
(4) Mental Health
(c) Primary Health Care Nursing
(1) Infection and immunization
(2) Communicable Diseases
(3) Community health problems
(4) Primary medical care
(5) First aid and referral.
(d) Child Health Nursing
(e) Health Centre Management
(f) Midwifery
(1) Antenatal ward
(2) Intra-natal/labour room
(3) Post-natal ward
(4) Neonatal care unit
SYLLABUS FOR WRITTEN TEST Staff Nurse Positions
(a) Midwifery and Obstetrical Nursing
(b) Community Health Nursing
(c) Fundamentals of Nursing
(d) Medical Surgical Nursing
(e) Communicable Diseases
(f) Pharmacology
(g) Nutrition
(h) First Aid
(i) Paediatric Nursing
(j) Administration and Ward Management
UP NHM Syllabus 2020 for Various Multiple Vacancies -Post wise (GNM Nurse, Assistant, Technical Officer, Counselor, Coordinator & Other Posts)
Check UP NHM 10000+ Vacancies Written Test Instructions, Schedule and Syllabus for 13 Positions
Check UP NHM 1100+ Vacancies Written Test Instructions, Schedule and Syllabus for 37 Positions
Check Selection Process for UP NHM 1100+ Multiple Vacancies on Contract Basis
Aspirants need to have a regular watch on UP NHM Website. UP NRHM Staff Nurse Syllabus 2020, Latest News Updates will also available on www.govtexamalert.com. So Bookmark this Page (Press CTRL+D) & get regular Recruitment News Updates. You can leave your query regarding Admit Card in the Comment Box. We will try to be responsive. Leave an email at Disha@govtexamalert.com for Assistance.
For More Details Click Here >>> https://upnrhm.gov.in/