UPSSSC Pharmacist Syllabus 2023 in Hindi English pdf file upsssc pharmacist exam pattern 2023 topic wise syllabus general science general knowledge subject wise syllabus
UPSSSC Pharmacist Syllabus 2023 Bhesjik Exam Pattern, Selection Process
Uttar Pradesh Subordinate Services Selection Commission will conduct written exam for Pharmacist Posts. Information regarding UP Pharmacist Exam Syllabus 2023, Exam Pattern 2023 is provided in this Article…Candidates who are looking forward to grab this Job Opportunity for this Post, must start prepare for this Important Exam as there is no interview so selection will be based on Merit of Written Exam. Candidates who have filled form for these posts must be looking for upsssc pharmacist syllabus 2023, Detailed Exam Pattern. All details of upsssc exam syllabus 2023 is given below….
Check UPSSSC 4000 Pharmacist Recruitment 2023 Online Application Dates
UPSSSC Pharmacist Exam Selection Process : There will be recruitment on Group C Post for Pharmacist. So Selection for this post/ exam 2022 will be based on Written Exam. As mentioned in Notice issued by UPSSSC, Written Exam can be conducted under Offline/ Online Mode. Shortlisted Candidates will be called for Document Verification.
UPSSSC Pharmacist Exam Pattern 2023 : UPSSSC Pharmacist Exam Pattern 2023 is as follows :
Name of Exam
Name of Subject
No. of Questions
No. of Marks
Part 1
General
Knowledge/ General Science
50
50
Part 2
Questions related to Subject
100
100
Grand Total
150
300
The written test will be objective type. Multiple Choice type questions will be asked in exam.
UPSSSC may conduct Exam under Online Mode or Offline Mode.
There will be two papers in written exam.
Paper will carry 300 marks respectively.
Time duration for Written Test will be 02:00 hours (120 minutes).
There will Negative Marking of 0.25 Marks or 1/4 Marks in Written Exam.
UPSSSC Pharmacist Exam Syllabus 2023 : Subject wise Exam Syllabus is as follows :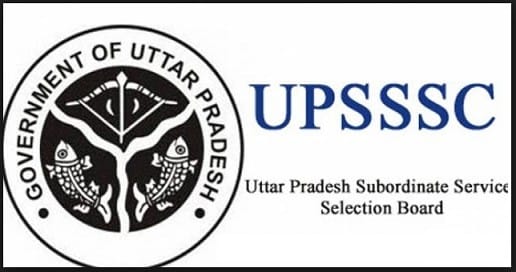 General knowledge :
1. Computer knowledge- Basics of computer, hardware and software, computer network and email.
2. Special questions based on Uttar Pradesh including education, culture, population, trade and commerce, industry, social practices, fine arts (general knowledge of practices like singing, music, theatre) etc.
3. Interpersonal ability which also includes Communication skills, decision-making ability, problem-solving ability.
4. General behaviour of a person-discipline, morality, leadership, woman empowerment.
5. Indian history and Indian national movements- the knowledge of social, economic and political aspects under Indian history. Under Indian national movements, the aspirants are expected to have the complete knowledge of
freedom movements and its rice in India.
6. Indian and world geography, the physical and economic geography of India and the world- Under Indian geography, the questions will be asked from the physical and economic geography of India. Underworld geography, the aspirants are expected to have general knowledge of the geography of the world.
7. Indian politics and governance, constitution, political arrangements, arbitral rules, ethos, and authorized issues etc- there will be questions from Indian politics and governance, arbitral rules, social developments and social arrangements etc.
8. Events of international and national importance will also include questions from sports and games.
9. Indian agriculture- aspirants are expected to have the knowledge of agricultural products and information about their marketing.
TOPICS : History, Uttar Pradesh Culture, Monuments, Geography, General Science, Current Affairs & GK of Uttar Pradesh, Indian Polity.
General Science :  Questions will be asked form daily applications belonging to Biology, Chemistry & Physics. Also, questions will be asked about economic development in India, the role of technology and balanced diet, calorie distribution, protein, vitamin, anaemia, diarrhoea, diseases caused by the deficiency of vitamins, the importance of food in different diseases, importance of Vaccination, Water cycle, Water Sources, Drinking water quality standards, aquifer, Electromagnetic Resistivity Surveys.
Questions Related to Subjects :
1 Scope of knowledge of anatomy and physiology.
2. Structure of cell, function of its components.
3. Classification of joints & elementary knowledge of joints of the body and their functions.
4. Composition of blood, function of blood elements. Blood group and coagulation of blood, brief information regarding disorders of blood.
5. Primary knowledge of various parts of respiratory system and _ heart. Nature, Scope and short History of Homoeopathy, Brief knowledge about Dr. Hahnemann and his discovery.
6. Introduction of twelve tissue remedies.
7. Pharmacy-Introduction of Homoeopathic Pharmacy, History of Homoeopathic Pharmacy, Branches of Homoeopathic Pharmacy-Their application, different terms used in Homoeopathic Pharmacy. Pharmacopoeia-Introduction to different Pharmacopeia with _ special reference to homoeopathic pharmacopoeia of India.
8. Concept of health-Homoeopathic concept of health, definition of physical health, mental health, social health, spiritual health, determinates of health, indicators of health, homoeopathic concept of diseases & health, natural history of diseases, the diseases agents, concept of prevention of diseases.
9. Epidemiology- its scope, methods uses, immunization, immunological products and their dose schedule, Principle of disease control.
10. Preparation of Vehicles- Method of preparation of Sugar of Milk, Tablets, Cones. Globules, Pileups, Syrup, Ratified spirit and distilled water.
11. Drug and their abbreviation.
12. Sources of Homeopathic drugs- I. Vegetable kingdom. II. Mineral kingdom, II] Animal kingdom, IV Nosodes, V. Sarcodes and VI Imponderabila, VII Collection of drug.
13. Identification, purification and preservation of drug substance.
14. Preparation of Mother tinctures.
15. Potentisation Trituration and succession.
16. Handling and upkeep of medicine, mother tinctures, dilutions and Triturations.
17. Transportation of sick to safe places/hospital method of carrying and injured person
Govt Job Aspirants need to have regular watch on Official UPSSSC Website regarding upsssc pharmacist Exam Syllabus. You can Bookmark this Page (CTRL+D) to get Latest Updates. We will provide you all tit & bit of Exam Syllabus, Recruitment 2023. So Keep Visiting Government Exam Alert. You can leave your query regarding UP homeopathic pharmacist Exam Syllabus 2023 in the Comment Box. We will try to be responsive. Leave an email at [email protected] for Assistance.
For More Details Please Click Here