ugc net previous papers nta ugc net previous question paper 2023 Mock Test Paper 1 Paper 2 ugc net previous year question papers subject wise national eligibility test ugc net exam pattern UGC-NET for Junior Research Fellowship & Eligibility for Assistant Professor ugc net december 2022 practice papers
NTA UGC NET Previous Papers NTA NET MOCK TEST 2023
LATEST UPDATE :  Subject and Date wise schedule of UGC NET December 2022 [Phase I, 57 Subjects] is released now. Check Dates & Download Admit Card from link below….
Download UGC NET Admit Card 2023 NTA JRF Asst Professor December Cycle Exam Date
University Grants Commission (UGC) has updated the syllabus of all NET subjects (including Paper-I on General Awareness). The updated syllabus of UGC-NET will Applicable for upcoming exams from June 2020. Download Updates UGC NET Syllabus 2023 from link below…..
Check UGC NET New Syllabus 2023 NTA NET June Exam Pattern Paper 1 Paper 2
Link for MOCK TEST of NTA UGC NET Exam is available Now. Candidates can either opt Mock Test from Official NTA website. Candidates can also give Mock test for Test Practice Centre (TPS) in their District. Central Government has started 3400 Practice Centres in 622 Districts all over the country. Give UGC NET MOCK TEST 2022 from link given below…..
National Testing Agency (NTA) will conduct UGC NET for Junior Research Fellowship and Eligibility of Assistant Professor in the month of December 2022. In Year 2018 in UGC Exam NTA has made some changes. There will be only Two Papers in Exam. Candidates who are going to Appear in National Eligibility Test 2023 for Assistant Professor and Junior Research Fellowship must be looking for Previous Year Question Papers. In This Article Candidates will be able to Download UGC NET Previous Year Question Papers for Both Paper 1 & Paper 2. First Have a look on the NTA UGC NET Exam Pattern & Syllabus 2023 :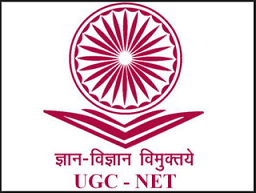 UGC NET New Exam Pattern 2023 :- NTA has made some changes in UGC NET Exam Pattern 2023. Now There will be two Papers in Exam. Check Detailed Exam Pattern below….
Paper-I shall consist of 50 objective type compulsory questions each carrying 2 marks. The questions which will be of general nature, intended to assess the teaching/research aptitude of the candidate.
Paper-II shall consist of 100 objective type compulsory questions each carrying 2 marks which will be based on the subject selected by the candidate. CBSE will conduct paper 2 Exam Subject wise. Paper 2 will consist of Following subjects :- Economics, Political Science, Philosophy, Psychology, Sociology, History, Anthropology, Commerce, Education, Social Work, Defence and Strategic Studies, Home Science, Public Administration, Population Studies, Music, Management, Maithili, Bengali, Hindi, Kannada, Malyalam, Odia, Punjabi, Sanskriti, Tamil, Telugu, Urdu, Arabic, English, Linguistics, Chinese, Dogri, Nepali, Manipuri, Assamese, Gujrati, Marathi, French, Spanish, Russian, Persian, Rajasthani, German, Japanese, Adult Education/Continuing Education/Andragogy/Non Formal Education, Physical Education, Arab Culture and Islamic Studies, Indian Culture, Labour Welfare/Personnel Management/Industrial Relations/Labour and Social Welfare/Human Resource Management, Law, Library and Information Science, Buddhist, Jaina, Gandhian and Peace Studies, Comparative Study of Religions, Mass Communication and Journalism, Dance, Museology & Conservation, Archaeology, Criminology, Tribal and Regional Language/Literature, Folk Literature, Comparative Literature, Sanskrit Traditional Subjects (including Jyotisha/Sidhanta Jyotisha/Navya Vyakarna/Vyakarna/Mimamsa/Navya Nyaya/Sankhya Yoga/Tulanatmaka Darsana / Shukla Yajurveda/ Madhva Vedanta/ Dharma Sastra/ Sahitya/ Purana-itihasa/Agama/Advaita Vedanta), Women Studies, Visual Art (including Drawing & Painting/Sculpture/Graphics/Applies Art/History of Art), Geography, Social Medicine & Community Health, Forensic Science, Pali, Kashmiri, Konkani, Computer Science and Applications, Electronic Science, Environmental Sciences, International and Area Studies, Prakrit, Human Rights and Duties, Tourism Administration and Management, Bodo, Santali, Karnatik Music (Vocal Instrument, Percussion, Rabindra Sangeet, Percussion Instruments, Drama/ Theatre, Yoga
Important Note :- General Candidates are Required to Obtain 40% marks in both Papers and OBC (Non-creamy layer)/PwD/SC/ST Candidates are Required to 35% marks in both Papers.
UGC NET Subject wise Previous Questions Papers Links – MOCK TEST
Click Here to Give Practice MOCK TEST for NTA UGC NET Exam for PAPER 1
Click Here to Give Practice MOCK TEST for NTA UGC NET Exam for PAPER 2
Click Here to Download UGC NET November 2017 Previous Papers (Paper 1) SET AA
Click Here to Download UGC NET November 2017 Previous Papers (Paper 1) SET BB
Click Here to Download UGC NET November 2017 Previous Papers (Paper 1) SET CC
Click Here to Download UGC NET November 2017 Previous Papers (Paper 1) SET DD
Click Here to Download CBSE UGC NET Previous Year Questions Papers for Paper 1 : from Dec 2014 to Nov 2017
Click Here to Download CBSE UGC NET Previous Year Questions Papers for Paper 2 : from Dec 2014 to Nov 2017
Click Here to Download CBSE UGC NET Previous Year Questions Papers for Paper 3 : from Dec 2014 to Nov 2017
Click Here to Download Question Papers of NET June 2014
Click Here to Download Question Papers of NET Dec. 2013
Click Here to Download Question Papers of NET June 2013 (UGC NET re-conducted on 08th Sept., 2013)
Click Here to Download Question Papers of NET June 2013 (UGC NET on 30th June, 2013)
Click Here to Download Question Papers of NET Dec. 2012
Click Here to Download Question Papers of NET June 2012
Click Here to Download Question Papers of NET Dec. 2011
Click Here to Download Question Papers of NET June 2011
Click Here to Download Question Papers of NET Dec. 2010
Click Here to Download Question Papers of NET June 2010
Click Here to Download Question Papers of NET Dec. 2009
Click Here to Download Question Papers of NET June 2009
UGC NET Aspirants are advised to keep in touch with Official CBSE UGC NET Portal regarding Latest Updates. Bookmark this Page (Press CTRL+D) for Important Information of UGC NET Exam. For any Query/ Assistance leave a Comment in the Box below. You can also leave a message on our Facebook Page (www.facebook.com/jobdisha) OR Leave a mail to [email protected]
For More Details Visit Official Website