Indian Navy Pilot Observer Recruitment 2024 Navy SSC January 2024 Batch Pilot Recruitment Navy Observer Recruitment Logistics Education Indian Navy SSC Officer Recruitment 2023 Short Service Commission JAN 2024 Batch Educational Qualification Eligibility How to Apply joinindiannavy.gov.in
Indian Navy Pilot/ Observer Recruitment 2023 JAN 2024 Batch ST23 Apply Online
JOB UPDATE : Indian Navy has issued Notification for Pilot/ Observer/ Air Traffic Controller/ Logistics/ Education SSC Officer Posts for January 2024 Batch. Online Applications has started from 28 April, 2023. Download Official notice & Apply from link below…
JOIN INDIAN NAVY AS SHORT SERVICE COMMISSION OFFICERS FOR FOR VARIOUS ENTRIES – JAN 2024 (ST 24) COURSE
Applications are invited from unmarried eligible men & women candidates for grant of Short Service Commission (SSC) for course commencing January 2024 onwards at Indian Naval Academy (INA) Ezhimala, Kerala. Candidates must fulfill conditions of nationality as laid down by the Government of India. Selected candidates will undergo training for respectivebranches/cadres/specializations as under :-
(a) Extended Naval Orientation Course – General Service (Executive) [GS(X)]/ Hydrography.
(b) Naval Orientation Course (NOC) Regular – Air Traffic Controller/ Observer/Pilot/ Logistics/ Education/ Technical (Engineering & Electrical) /Naval Architect. Details of Age Limit, Educational Qualification, Pay Scale, How to Apply is provided below….
Details of Vacancies : Total 242 Posts. Post wise Vacancy are as follows :
General Service [GS(X)] /Hydro Cadre : 50 Posts
Air Traffic Controller (ATC) : 10 Posts
Naval Air Operations Officer/ Observer : 20 Posts
Pilot : 25 Posts
Logistics : 30 Posts
Education Branch : 12 Posts
Technical Branch : 80 Posts
Educational Qualification : Candidates who have passed Engineering Degree or are in the final year of Engineering Course in any discipline from a recognised university / educational institute with at least 60% marks till 5th / 7th semester, in regular/ integrated course respectively. For ATC entry, additionally the candidate must have 60% aggregate marks in class X and XII and minimum 60% marks in English in class XII. Candidates will be issued call up for Service Selection Board (SSB) interviews based on their academic performance. Download Official Notification for Post wise Educational Qualification details.
Age Limit : Age Limit Criteria or Dates for above Posts are as follows :
General Service [GS(X)] /Hydro Cadre : Born Between 02 Jan 1999 to
01 Jul 2004
Air Traffic Controller (ATC) : Born Between 02 Jan 1999 to 01 Jan 2003
Observer : Born Between 02 Jan 2000 to 01 Jan 2005
Pilot : Born Between 02 Jan 2000 to 01 Jan 2005
Logistics : Born Between 02 Jan 1999 to 01 Jul 2004
Pay Scale & Promotions : The promotion from Sub Lieutenant to Commander is on time scale basis subject to completion of mandatory courses, sea time & medical conditions. The Pay Scale and promotion criteria as per 7th CPC is as follows:-
SUB LIEUTENANT (S Lt) : 56100-110700 Level 10, MSP 15500
LIEUTENANT (Lt) : 61300-120900 Level 10B, MSP 15500
LIEUTENANT COMMANDER (Lt Cdr) : 69400-136900 Level 11, MSP 15500
COMMANDER (Cdr) : 121200-212400 Level 12A, MSP 15500
SELECTION PROCEDURE : Ministry of Defence (Navy) reserves the right to shortlist applications and to fix cut off percentage. No communication will be entertained on this account. SSB interviews for short-listed candidates will be scheduled at Bangalore for pilot & observer. SSB interviews for ATC will be scheduled at Bangalore/ Bhopal/ Coimbatore/ Visakhapatnam. Shortlisted candidates will be informed about their selection for SSB interview on their e-mail or through SMS (provided by candidate in their application form).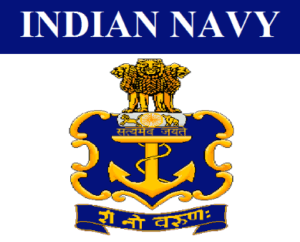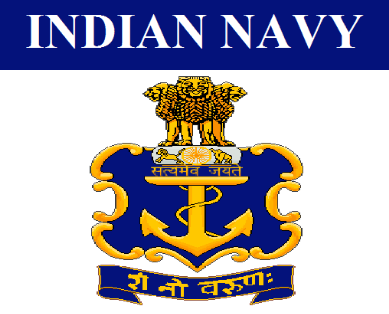 Who Can Apply : Candidates who have graduated or are in the final year, with minimum 60% marks in aggregate or equivalent CGPA from a University incorporated by an Act of Central or State Legislature in India or other educational institutions established by an Act of Parliament or declared to be deemed as Universities/Autonomous Universities under UGC, Act 1956; IIT Act, 1961; AICTE Act, 1987; NITSER Act, 2007; IIIT Act 2014, or; Obtained a degree in Engineering with 60% marks in aggregate or equivalent CGPA/System from such foreign university/ college/ institution recognised by the Government of India for the purpose or Engineering Degree/equivalence certificate from Association of Indian Universities established under AIU, Act 1973, can apply. The candidates will, however, be required to fulfil the educational qualifications stipulated above before joining INA. The candidates failing to meet stipulated educational criteria will not be permitted to join INA, Ezhimala. All SSB recommended candidates would be required to inform their final result of respective degree by 30 Apr 22 to Indian Navy on the email ID [email protected].
Note (2)
(a) Only one application can be filled by a candidate.
(b) Approximately 1000 candidates, who have chosen SSC (Pilot) entry will be considered for SSB/CPSS/Aviation Medical Examination. Remaining candidates will be considered for other
entries chosen by them.
(c) Candidates must indicate their preference for other branches/cadres also, if they wish to be considered for those braches/cadres.
(d) Candidates will not be considered for branches/cadres that they have not selected.
(e) Candidates are advised to ascertain their eligibility for branches/cadres, with respect to applicable medical standards, prior to indicating their preference.
(f) Candidate will be allocated branches/cadres based on their merit and preference, subject to fulfilling other criteria such as education, medical standards etc.
(g) No equivalent stream of BE/B.Tech /other qualifications other than those mentioned in para 2 above, will be considered valid for selection process at any stage.
HOW TO APPLY :. Candidates are to register and fill application on the recruitment website www.joinindiannavy.gov.in. The candidates are to apply from 28 April to 14 May 2023 Online (e-application):- Whilst filling up the e-application, it is advisable to keep the relevant documents readily available to enable the following:-
a) Correct filling up of personal particulars. Details are to be filled up as given in the Matriculation Certificate.
(b) Fields such as e-mail address, mobile number are mandatory and need to be filled.
(c) All relevant documents (preferably in original) (marksheets upto 5th & 7th semester for regular & integrated course respectively, date of birth proof as per 10th or 12th, CGPA conversion formula for BE/B.Tech / Integrated Course and a recent passport size colour photograph should be scanned in original in JPG/FITT format for attaching the same while filling up the application. If any scanned document is not legible/ readable for any reason, the application will be rejected. Online Applications will start from 28.04.2023
LAST DATE : 14/05/2023
Download Official Notification for Pilot Observer SSC Officer JAN 2024 Batch
Click Here to Apply Online : Link Active from 28.04.2023
For any Query/ Assistance leave a Comment in the Box below. You can also leave a message on our Facebook Page (www.facebook.com/jobdisha) OR Leave a mail to [email protected]