indian navy naic notification 2023 online application form Indian Navy Permanent Commission Naval Armament Inspection Cadre apply online january 2024 course general Service engineering branch notification eligibility criteria technical branch
Indian Navy NAIC Notification 2023-Jan 2024 Course Apply Online
Online Applications for Indian Navy Naval Armament Inspection Cadre Course has started now. Apply Online from link below…
Applications are invited from unmarried eligible male candidates for grant of Permanent Commission in Executive Branch [Naval Armament Inspectorate Cadre (NAIC)] and Short Service Commission (SSC) in Executive Branch viz. General Service/Hydro and Technical Branch (General Service) in the Indian Navy for Jan 2024 Course conducted at Indian Naval Academy (INA) Ezhimala, Kerala. Candidates must fulfill conditions of nationality as laid down by the Government of India. Details of Eligibility Criteria, Pay Scale & How to Apply is given below…
Name of Course : Permanent Commission in Executive Branch [Naval Armament Inspectorate Cadre (NAIC)] and Short Service Commission (SSC) in Executive Branch viz.
General Service/ Hydro and Technical Branch (General Service) in the Indian Navy for Jan 2024 Course
Details of Vacancies : Total 102 Posts
Naval Armament Inspection Cadre (NAIC) : 15 Vacancy
General Service (GS) : 50 Vacancy
Engineering Branch [General Service (GS)] : 20 Vacancy
Electrical Branch [General Service (GS)] : 60 Vacancy
Age Limit : Candidate must Born between 02 Jan 1999 to 01 Jul 2004
Educational Qualification : Candidates who have passed Engineering Degree or are in the final year of Engineering course in any of the under mentioned disciplines from a AICTE recognised educational institute with 60% marks till 5th/ 7th semester in regular/ integrated course respectively. Download Official Notification for course wise educational qualification details…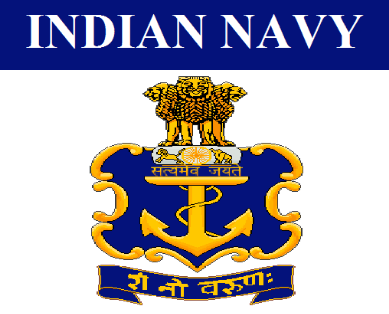 Pay Scale & Promotions : The promotion from Sub Lieutenant to Commander is on time scale basis subject to completion of mandatory courses, sea time and medical condition. The Pay Scale and promotion as per 7th CPC is as mentioned below :
Sub Lieutenant (SLT) : Rs. 56100-110700
Lieutenant(LT) : Rs. 61300-120900
Lieutenant Commander(Lt Cdr) : Rs. 69400-136900
Commander (Cdr) : Rs. 121200-212400
Selection Procedure : The selection procedure is as follows:-
(a) IHQ of MoD reserves the right to shortlist applications and to fix cut off percentage without assigning any reason. No communication will be entertained on this account. SSB interviews for shortlisted candidates will be scheduled at Bangalore/ Bhopal/ Coimbatore/ Visakhapatnam/ Kolkata during Apr 19 – Jul 19. Shortlisted candidates will be informed about their selection for SSB interview on their e-mail or through SMS (provided by candidates in their application form).
(b) SSB interview will be conducted in two Stages. Stage I test consisting of Intelligence Test, Picture Perception and Discussion test will be conducted on the first day of arrival at SSB. Candidates who fail to qualify in Stage I will be routed back on the same day. Stage II tests comprising of Psychological testing, Group testing and Interview will last for 04 days. Successful candidates will thereafter undergo Medical Examination (approx duration 03-05 days).
How to Apply : Candidates are to register and fill application on recruitment website
www.joinindiannavy.gov.in. Dates for online application will available from April 2023.
Whilst filling up the e-application, it is advisable to keep the relevant documents readily available to enable the following:-
(a) Correct filling up of personal particulars. Details are to be filled up as given in the
Matriculation Certificate.
(b) Fields such as e-mail address, mobile number are mandatory fields and need to be filled.
(c) All relevant documents (preferably in original), marks sheets upto 5th & 7th semester for regular and integrated courses respectively, date of birth proof (as per 10th & 12th certificate), CGPA conversion formula for BE/B.Tech and a recent passport size colour photograph should be scanned in original JPG/FITT format, for attaching the same while filling up the application.
(d) If any scanned document is not legible/readable for any reason the application will be
rejected. Candidates are to take print out of application and carry it while appearing for SSB interview.
LAST DATE : 14/05/2023
Download Official Notice of Indian Navy NAIC Jan 2024 Course
Click Here to Apply Online : Link Active from 28.04.2023
For More Details Click Here : https://www.joinindiannavy.gov.in