uppcl executive assistant syllabus 2023 online exam pattern uppcl ea online exam syllabus 2023 up power office assistant computer test cbt pattern up power corporation limited exam selection process advt 09/vsa/2022/ea post code 26
UPPCL Executive Assistant Syllabus 2023 UP Power EA Online Exam Pattern
LATEST UPDATE : Good News !! UPPCL has uploaded Executive Assistant Online Exam Call Letters for AGAINST ADVT. NO. 09/VSA/2022/EA. Download UPPCL EA Exam Call Letters from link below…
UPPCL Office Assistant Admit Card 2022 2023 Executive Assistant CA Online Exam Date
ADVERTISEMENT NO.  09/VSA/2022/EA UP Power Corporation Limited has invited Online Applications for 1273 Executive Assistant (Post Code 26) Posts. As Per Selection Process, UPPCL will conduct Online Exam for Office Assistant Post. So All Eligible Aspirants who applied for UPPCL EA Post, looking for Official Syllabus, Selection Process & Online Exam Pattern. Job Aspirants can get full Details of UPPCL Executive Asisstant Syllabus 2023, UP Power Executive Assistant Exam Pattern & Selection Process.
UPPCL Executive Assistant Selection Process 2023 : Selection to Executive Assistant Post will purely based on Merit of Computer Based Written Exam & Typing Test. Written Exam qualified Candidates will be called for Hindi Typing Test & Document Verification. After Successful DV, Candidates will be selected Finally & provide Joining Letters.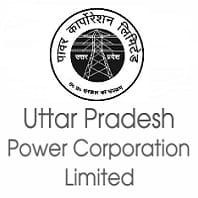 UPPCL Executive Assistant Online Exam Pattern 2023 : UPPCL will conduct Online Exam in two Part. Online Written Exam Pattern for Executive Assistant Posts in Part 1 & Part 2 as follows :
Part 1 : There will be Question Paper comprises of Questions from Computer Knowledge of CCC Level. There will be 50 Questions in that Paper. Candidates has to attain min 20 marks. There will be Negative Marking of 1/4 Marks. Those Candidates who failed in this test, Their Part 2 Online Test will not be checked.
Part 2 : Test Pattern for Part 2 Exam is as follows :
| | | | |
| --- | --- | --- | --- |
| Part | Subject | Question | Mark |
| Part 1 | General Knowledge & Awareness | 25 | 25 |
| Part 2 | Reasoning | 45 | 45 |
| Part 3 | General Hindi (Higher Intermediate Level) | 55 | 55 |
| Part 4 | General English (Higher Intermediate Level) | 55 | 55 |
| TOTAL | | 180 | 180 |
UPPCL EA Online Exam Pattern is as Follows :
There will be computer based Objective type Written Exam for Executive Assistant Posts.
There will be 180 Questions asked in Exam comprised of 180 Marks.
There will be Negative Marking of 0.25 Marks in Exam.
Exam will conduct in Hindi & English Language.
Time Duration for Exam will announce later.
Questions can be asked from English, General Hindi, General Awareness, and Logical Reasoning.
UPPCL Executive Assistant Syllabus 2023 Subject wise : Candidates can check Expected UPPCL EA Online Exam Syllabus 2023 below…
Part 1 Exam Syllabus : Basic of Computers, Input & Output Device, Hardware & Software, Shortcuts & Basic knowledge MS word, MS Excel, MS power point, Internet, LAN, WAN, Modem, Computer Abbreviations, Modern day Technology.
Click Here to Download Detailed Syllabus for NIELIT CCC Computer Course 2023
Reasoning Ability : Questions will be asked from analogies, similarities and differences, spatial visualization, spatial orientation, problem solving, analysis, judgment, decision making, visual memory, discrimination, observation, relationship concepts, arithmetic reasoning, verbal and figure classification, arithmetical number series, non-verbal series, coding and decoding, statement conclusion, syllogistic reasoning.
General Knowledge : History, Culture, Geography, Economics, Indian Constitution, Sports, Literature, Science, Specific knowledge about Education, Culture and Social Custom of Uttar Pradesh, Revenue, Police and General Administration System in Uttar Pradesh, Protection of Women and Children, Basics/Fundamental of Information & Communication Technology, Environmental Studies.
General Hindi : अलंकार, समास, विलोम, पर्यायवाची, रस, संधियां, तद्भव तत्सम, लोकोक्तियाँ, मुहावरे, वाक्यांशों के लिए एक शब्द, अनेकार्थी शब्द वाक्य संशोधन -लिंग, वचन, कारक, काल, वर्तनी, त्रुटि से सम्बंधित
General English : Standard of questions will be metric education. Spot the Error, Fill in the Blanks, Synonyms/Homonyms, Antonyms, Spellings/Detecting Mis-spelt words, Idioms & Phrases, One word substitution, Improvement of Sentences, Active/Passive Voice of Verbs, Conversion into Direct/Indirect narration, Shuffling of Sentence parts, Shuffling of Sentences in a passage.
UPPCL Assistant Hindi Typing Test 2023 : Some Important Points related to Executive Asisstant Hindi Typing Are as follows :
UPPCL will conduct Hindi Typing test for Written Exam Qualified Candidates.
Candidate must attain Speed of 30 wpm in Hindi.
Time Duration for Typing Test is 5 Minutes.
Typing Test will conduct on Kruti Dev 010 or Kruti Dev 016 Font.
Govt Job Aspirants need to have regular watch on Official UPPCL Website regarding New uppcl executive assistant/ computer assistant syllabus 2023. You can Bookmark this Page (CTRL+D) to get Latest Updates. We will provide you all tit & bit of UPPCL EA Syllabus, Recruitment 2022. So Keep Visiting Government Exam Alert. You can leave your query regarding UPPCL Executive Asisstant Exam Syllabus 2023 in the Comment Box. We will try to be responsive. Leave an email at [email protected] for Assistance.