UPSC NDA NA Result 2022 National Defence Academy 1 Exam
LATEST UPDATE : Wait is Over !! UPSC has uploaded Marks of Recommended Candidates for NDA NA II Exam. UPSC has announced NDA NA II Result. Check UPSC NDA NA Final Result 2022 from link below…
Click Here to Check UPSC NDA NA Cut Off Marks 2022 Cut Off/ Merit List
F.No.7/2/2021.E.1(B): EXAMINATION NOTICE NDA-I NATIONAL DEFENCE ACADEMY & NAVAL ACADEMY EXAMINATION (I), 2022 An Examination was conducted by the Union Public Service Commission on for admission to the Army, Navy and Air Force wings of the NDA for the 149th Course, and for the 111th Indian Naval Academy Course (INAC) commencing from 2nd January 2023. UPSC has organized this Exam as NDA NA 1 Examination 2022. This exam will be for course of Army Wing of National Defence Academy & For Air Force and Naval Wings of National Defence Academy and for the 10+2 Cadet Entry Scheme at the Indian Naval Academy. Exam was conducted on 10 April 2022. Information regarding NDA NDA 1 Result 2022, Cut Off Marks is given below….
Union Public Service Commission has organized NA NA 1 2022 Exam on 10 April 2022 all over the country. Candidates who appeared in NDA NA Exam looking for updates regarding NDA NA Answer Key, NDA NA Cut Off, UPSC NDA NA 1 Result. It should be noted that UPSC not upload Answer Key Exam but it will provide NDA NA 1 Answer Key After Publishing of Result. Candidates can get details of UPSC NDA NA Cut Off Marks 2022 from the link given below…..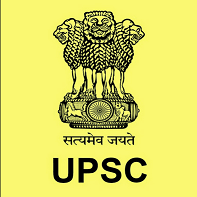 UPSC will announce the NDA NA 1 Exam Result & Upload it on its Official Website www.upsc.gov.in So Candidates need to have regular watch on Official Website. UPSC generally Takes 2, 3 months time to announce the Result as Exam conducted under Offline Mode. UPSC has upload List Of Eligible Candidates for NDA NA SSB Interview on its Official Website. UPSC will later upload Marks of Candidates & Official NDA NA 1 Cut Off Marks. Latest Updates will also available on this Page too. Bookmark this Page to get Latest Updates.
UPSC NDA NA 1 Exam Result Date : 09 May, 2022
UPSC NDA NA 2 Exam Result Date : 15 December, 2021
UPSC NDA NA After Result Process : Candidates will be selected Finally based on their Performance in Written Exam & Interview. UPSC will announce Result & Conduct Interview Interview will be of 900 Marks. Candidates also have to appear for Document Verification & Medical Examination.
How to Check UPSC NDA NA Result :
Candidates First Need to Visit Official Website of UPSC (http://www.upsc.gov.in).
On the Home Page, First Check Whats' New Here Section. Link for UPSC NDA NA 1 Written Exam Result 2022 will available in that Section.
On Clicking That Link, Result pdf File will be opened. So You can check your Result by matching with Roll. No.
Candidates can also get Result Link under Written Results Section.
Download UPSC NDA NA Result Written Exam .pdf File & Check Your NDA NA Written Test Result.
Click Here to Check Marks of Recommended Candidates for UPSC NDA NA II 2021
Click Here to Check Your UPSC NDA NA II Final Result 2021 National Defence Academy 1 Exam – Announced on 14.06.2022
Click Here to Check Your UPSC NDA Exam Result 2022 National Defence Academy 1 Written Exam – Announced NOW on 10.05.2022
Click Here to Check Your UPSC NDA Exam Result 2021 National Defence Academy 2 Written Exam with Name – Announced NOW on 22.12.2021
Click Here to Check Your UPSC NDA NA I Final Result 2021 National Defence Academy 1 Exam – Announced on 17.12.2021
Click Here to Check Your UPSC NDA Exam Result 2021 National Defence Academy 2 Written Exam – Announced NOW on 15.12.2021
Click Here to Check Marks of Recommended Candidates for UPSC NDA NA II 2020
Click Here to Check Your UPSC NDA NA II Final Result 2020-21 National Defence Academy 2 Exam – Announced on 07.07.2021
UPSC NDA NA Aspirants require to keep in touch with our website. We will provide all Latest Updates of UPSC National Defence Academy & Naval Academy Exam. Bookmark our website (Press CTRL+D) for Latest Updates………….For any Query/ Assistance leave a Comment in the Box below. You can also leave a message on our Facebook Page (www.facebook.com/jobdisha) OR Leave a mail to [email protected]
For More Details Please Visit : http://www.upsc.gov.in