AFCAT Result 2019 Check AFCAT 02/2019 Batch Result Written Exam Indian Air Force Common Admission Test Result AFCAT Result Date 2019 AFCAT Cut off Marks 2019 february online Exam EKT General Duty Flying Branch Air Force Exam Result AFCAT cut off marks/ merit list Result Date Latest Updates
AFCAT Result 2019 Air Force 02/2019 Batch Exam Cut Off Marks
LATEST UPDATE dated 17.09.2019 : Indian Air Force has announced AFCAT 02/2019 Batch Exam Result/ Merit List. Check AFCAT Result from given link…
AIR FORCE COMMON ADMISSION ONLINE TEST (AFCAT- 02/2019) FOR FLYING BRANCH AND GROUND DUTIES (TECHNICAL AND NON-TECHNICAL)/ NCC SPECIAL ENTRY FOR COURSES COMMENCING IN JULY 2020. Online applications were invited for the courses commencing in July 2020 for grant of Short Service Commission (SSC) in Flying Branch and Permanent Commission (PC)/ Short Service Commission (SSC) in Ground Duty (Technical and Non-technical) Branches, PC/SSC for Flying Branch through NCC Special Entry Scheme and Meteorology Entry. As Per Selection Process AFCAT Written Test, EKT conduct First. Written Test for AFCAT 02/2019 Batch was conducted on 24 & 25 August, 2019. AFCAT Exam was conducted for Following Branches :-
Branches and Course Number :
AFCAT Entry :
Flying Branch
Ground Duty (Technical) Branch)
Ground Duty (Non-technical) Branch
NCC Special Entry : Flying Branch and Meteorology Branch : Ground Duty (Non-technical)
AFCAT Result Date 2019 : Indian Air Force Common Admission Test is awaited Defence Exam. Air Force has announced AFCAT Result 2019 & Merit List on its Official Website. As Exam was conducted under Online Mode, so AFCAT Result may announce within 1 or 2 Months. So AFCAT Result can be announced in the Month of September, 2019. Candidates are required to Keep in touch with Official Air Force website regarding AFCAT Online Exam Result 2019 Updates.
Candidates opting for Ground Duty (Technical) branch to appear in both AFCAT as well as EKT. Engineering Knowledge Test was conducted along with the AFCAT. Result for AFCAT & EKT will announce on the same date.
AFCAT Result Date 2019 for 02/2019 Batch : 17 September, 2019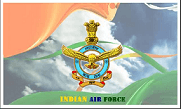 AFCAT 2019 After Written Exam Process :
Air Force Selection Board (AFSB) – For AFCAT entry, IAF shall prepare a list of candidates who obtain the minimum qualifying marks in the Online AFCAT as fixed by the IAF in their discretion. Candidates who are declared successful in the Online AFCAT will be called at one of the Air Force Selection Boards.Candidates who have applied for NCC Special Entry and Meteorology Branch will be directly called for AFSB testing at one of the AFSB centres. The AFSB centres are at Dehradun (1 AFSB), Mysore (2 AFSB), Gandhinagar (3 AFSB)and Varanasi (4 AFSB). Candidates who opt for flying branch can only opt for Dehradun, Mysore and Varanasi.Candidates who have qualified in the written exam are required to choose AFSB date and venue by themselves on the website https://careerindianairforce.cdac.inor https://afcat.cdac.in in order to generate callup letter for AFSB interview.
Physical Fitness : Candidates are advised to be physically fit when you report for SSB in order to be able to undergo various tests at AFSB. You should aim to achieve an ability to run 01 mile (1.6 kms) in 10 minutes, 10 push ups and 3 chin ups. The testing at AFSB would consist of three stages as given below:-
(i) Stage-I. Officer Intelligence Rating Test along with Picture Perception and discussion test will be conducted on the first day. Stage-I test is a screening test and only those who qualify would undergo subsequent testing. All Stage-I qualified candidates would be subjected to document check to ascertain their eligibility for the branches applied for. Candidates who either do not qualify in Stage-I or do not meet the required eligibility criteria would be sent back on the first day itself.
(ii) Stage-II. Psychological test will be conducted on Day 1 (Afternoon) and the Group Tests and Interview would commence after document check for the next five days.
(iii) For Flying Branch : Computerised Pilot Selection System (CPSS) would be administered to recommended candidates only. This is once in a lifetime test. Candidates who have failed the CPSS/PABT in an earlier attempt or a Flight Cadet suspended from flying training at Air Force Academy will not be eligible
AFCAT Cut Off 2019 : Indian Air Force will announce Cut Off Marks/ Merit List for AFCAT 2019 Online Exam & Engineering Knowledge Test (EKT). Cut Off Marks will depends on difficulty of Paper, No. of candidates appeared in Exam. Candidates who get minimum cut off marks will forwarded for Next Stages of Selection Process.
The cutoff marks 01/2018 Batch:
AFCAT : 150/300
EKT (Engineering Knowledge Test) : 60/150
AFCAT 2019 Final Merit List:
To be acceptable, candidates should secure the minimum qualifying marks separately in written examination and AFSB test as fixed by the IAF.
Candidates will be placed in the order of merit on the basis of the total marks secured by them in the written examination and in the AFSB tests.
The form and manner of communication of the result of the examination to individual candidates shall be decided by the IAF in their discretion.
10% of the vacancies are reserved for NCC Air Wing Senior Division 'C' certificate holders in Ground Duty (Technical and Non-technical) Branches. Grant of PC/ SSC in Ground Duty (Technical and Non-technical) Branches would be based on number of vacancies, performance in the selection process and the choice given by the candidates.
Click Here to Check AFCAT 02/2019 Batch Online Written Exam-AFCAT & EKT -Declared NOW
Candidates are advised to Keep In touch with Official Air Force website for Instant Result Updates. All Important Updates will also available on our website so Bookmarks (Press CTRL+D) to Get Latest Updates. Dear Aspirants You can clear your Doubts/ Ask Your Queries through Comment Box given below. You can also send us email & Subscribe us to get Latest Government Job Alerts. We will happy to help you.
Check AFCAT 02/2019 Recruitment Notification Air Force Online Application Form
For More Details Click Here -Visit Official Website