IB Security Assistant Syllabus 2023 download .pdf file Intelligence Bureau Security Assistant Syllabus 2023 IB SA Executive Tier 1 Exam Pattern Subject wise Syllabus IB SA Syllabus Tier 1 2 Pattern Important Topics
IB Security Assistant Syllabus 2023 Tier 1 2 Exam Pattern
Check MHA IB 1675 Security Assistant Recruitment 2023 Intelligence Bureau MTS Apply Online
Intelligence Bureau will announce Vacancies for Security Assistant Executive Posts. Online applications were invited from Indian nationals for direct recruitment to the post of Security Assistant (Executive) in the following Subsidiary Intelligence Bureau, Ministry of Home Affairs, Govt. of India. Information Regarding IB Security Assistant Syllabus 2021, Selection Process & Tier 1 Exam Pattern below…
IB Security Assistant Selection Process 2023 : Selection to the Post of SA/ Executive will be as follows :
Written Exam (Tier 1) : 100 Marks
Translation & Spoken Ability (Tier 2) : 50 Marks
Interview/ Personality Test : 50 Marks
NOTE : On the basis of their performance in Tier-I exam, candidates would be shortlisted for Tier-II & Tier-III exam at 10 times the number of vacancies.
IB Security Assistant Exam Pattern 2023 : Tier 1 & Tier 2 Exam Pattern for IB Security Assistant Post is as follows :
Tier 1 Exam Pattern (Objective Type):
Written Exam will conduct under Offline Mode.
There will be Objective Multiple Choice Type Questions in Exam. Written Exam will be of 100 Marks.
There will be negative marking of ¼ mark for each wrong answer.
Time Duration for Written Exam is 120 Minutes (02 Hour).
There will be Questions from General Awareness (40 questions), Quantitative aptitude (20 questions), Logical/analytical ability (20 questions) & English language (20 questions)
Tier 2 Exam Pattern (Descriptive Type) :
Translation of a passage of 500 words from local language/dialect to English and vice versa : 40 Marks. Time Duration will be 60 Minutes.
Spoken ability (to be assessed at the time of Tier-III exam (Interview/ Personality test) : 10 Marks
NOTE :
On the basis of their performance in Tier-I exam, candidates would be shortlisted for Tier-II & Tier-III exam at 10 times the number of vacancies.
In order to achieve qualitative selection & recruit the best available talent, there would be cut-off marks (out of 100) in Tier-I exam as under: UR-35, OBC-34 & SC/ST-33 (all Ex-servicemen would be treated in their own category viz., UR/OBC/SC/ST)
However cut-off for Tier-II & Tier-III exam in different categories may go higher depending upon the marks obtained by candidates and number of vacancies. Similarly, the criteria of 10 times the number of vacancies may also remain restricted due to said cut-off in Tier-I.
All candidates appearing in Tier-II exam would be provisionally admitted in Tier-III exam, i.e. interview/personality test.
Tier-II examination will be of qualifying nature. Candidates would be required to obtain minimum 20/50 marks so that their marks in Tier-III could be taken into account for preparing final merit list on the basis of combined performance in Tier-I & Tier-III exam. The cut-off in Tier-II is same for candidates of all categories. There is no cut-off for Tier-III exam.
The final selection would be further subject to successful completion of Character & Antecedent verification followed by medical examination, etc.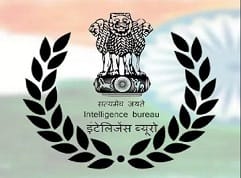 IB Security Assistant Syllabus 2023 Tier 1 Exam
General Intelligence & Reasoning : The Syllabus for General Intelligence would include questions of both verbal and non-verbal type. The test may include questions on analogies, similarities, differences, space visualization, problem solving, analysis, judgement, decision making, visual memory, discrimination, observation, relationship concepts, arithmetical reasoning, verbal and figure classification, arithmetical number series etc. The test will also include questions designed to test the candidate"s abilities to deal with abstract ideas and symbols and their relationships, arithmetical computations and other analytical functions.
Quantitative Aptitude: The questions will be designed to test the ability of appropriate use of numbers and number sense of the candidate. The scope of the test will be computation of whole numbers, decimals, fractions and relationships between numbers, Percentage, Ratio & Proportion, Square roots, Averages, interest, Profit and Loss, Discount, Partnership Business, Mixture and Alligation, Time and Distance, Time & Work, Basic algebraic identities of School Algebra & Elementary Surds, Graphs of Linear Equations, Triangle and its various Kinds of centers, Congruence and similarity of triangles, Circle and its chords, tangents, angles subtended by chords of a circle, common tangents to two or more circles, Triangle, Quadrilaterals, Regular Polygons, Circle, Right Prism, Right Circular Cone, Right Circular Cylinder, Sphere, Hemispheres, Rectangular Parallelepiped, Regular Right Pyramid with triangular or square base, Trigonometric ratio, Degree and Radian Measures, Standard Identities, Complementary angle, Heights and Distances, Histogram, Frequency polygon, Bar diagram & Pie chart.
English Language & Comprehension : English grammar, Vocabulary, Spellings, Synonyms and Antonyms, Comprehension, Correct and incorrect usages, etc.
General Awareness: General, physical, geographical, topographical, economic and climatic features of India. Current events. Matters of everyday observation and experience on scientific aspects and reasoning. Basic topics of mathematics, Chemistry and Physics. History of India, its cultural heritage, freedom movement, salient feature of the Constitution of India. Economic and social aspect of the country and its people.
Aspirants need to keep an eye on MHA Official Website. We will also provide latest updates regarding IB Security Assistant 2023 Exam.
Dear Aspirants You can clear your Doubts regarding IB SA Exam Pattern, Syllabus through Comment Box given below. You can also send us email ([email protected]) & Subscribe us to get Latest Government Job Alerts. We will happy to help you.