indian army tes 12th recruitment 2021 for Technical Entry Scheme Army TES 10+2 46th Course Online Application form commencing from January 2022 Join Indian Army TES Course for 12th passed students Selection Process
Indian Army Recruitment 2021 -TES 10+2 Course January 2022 Apply Online
Job Update : Indian Army has issued Notification for 10+2 TECHNICAL ENTRY SCHEME – 46th COURSE commencing in January 2022. Online Application link will available in July/ August 2021. JEE Mains is made compulsory for TES 46th Course. Check Notice from Image below….
TES (10+2) ENTRY-46 COURSE : JAN 2022. ONLINE APPLICATIONS FOR TES-46 WILL OPEN ON JOININDIANARMY.NIC.IN IN THE MONTH OF JUL-AUG 2021. JEE MAINS HAS BEEN MADE OBLIGATORY FOR TES-46 COURSE. THIS IS IN ADDITION TO THE CRITERIA OF MINIMUM MARKS IN PCM IN CLASS 12th.
INDIAN ARMY (PERMANENT COMMISSION) 10+2 TECHNICAL ENTRY SCHEME – 46th COURSE COMMENCING FROM JANUARY 2022
Applications are invited from unmarried male Candidates who have passed 10+2 examination with Physics, Chemistry and Mathematics (hereinafter referred to as PCM) subjects and fulfill the eligibility conditions prescribed in the subsequent paragraphs, for the grant of Permanent Commission in the Army. Details of Vacancies, Eligibility, Pay Scale, How to Apply is given below….
Details of Vacancies : Total 90 Posts. The Vacancies are provisional and can be changed depending on the training capacity at the Training Academy for this course. The vacancies are subject to increase/ decrease keeping the organizational requirement at the point of time. On successful completion of 4 years of the course, cadets will be granted Permanent Commission in the Army in the rank of Lt.
Age Limit : A candidate must not be below 16½ years and above 19½ years on the first day of the month in which the course is due to commence i.e. the candidate should not be born before 02 Jul 2001 and not after 01 Jul 2004 (both days inclusive).
Note 1. Candidates should note that only the date of birth as recorded in the Matriculation/ Secondary School Examination or an equivalent certificate will be accepted. No other document relating to age will be accepted.
Note 2. Candidates should also note that once a date of birth has been claimed by them and entered in the records, no change will be allowed subsequently on any ground whatsoever.
Educational Qualification : Only those candidates who have passed 10+2 Examination or its equivalent with a minimum aggregate of 70% marks in Physics, Chemistry and Mathematics from recognized education boards are eligible to apply for this entry. Eligibility condition for calculating PCM percentage of various state /central boards will be based on marks obtained in Class XII only.
Training : Total training will be of 5 years. Details are as under:
(a) Basic Military Training. 1 year (Officer Training Academy Gaya).
(b) Technical Training. (i) Phase-I (Pre Commission Training): 3 Years (CME Pune or MCTE Mhow or MCEME Secunderabad), (ii) Phase-II (Post Commission Training): 1 year at CME Pune or MCTE Mhow or MCEME Secunderabad.
(c) Award of Degree : The candidates will be awarded Engineering degree after successful completion of the final examination. No ante date will be admissible to candidates on account of this Engineering degree. During the last two semesters, the officers will be permitted only one relegation on academic grounds. This relegation will be within the maximum two relegations permitted on academic grounds in the entire Engineering degree (8 semesters) in accordance with JNU Ordinance. Any further relegation of the officer on academic grounds will lead to termination of his commission.
Cost of Training : Rs. 8785/- per week (or as notified from time to time) for the period of candidate's stay at the Officers Training Academy, Gaya/Cadet Training Wing.) The cost of training is borne by State; will be recovered from candidates withdrawing for personal reasons.
Pay Scale : *On successful commissioning, the pay in the Pay Matrix of the Officer Commissioned shall be fixed in first Cell of Level 10 and the period of training shall not be treated as commissioned service and arrears on account of admissible allowances, as applicable, for the training period shall be paid to cadets.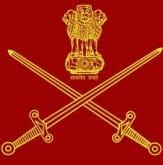 How to Apply :
Applications will only be accepted online on website www.joinindianarmy.nic.in.
Click on 'Officer Entry Apply/Login' and then click 'Registration' (Registration is not required, if already registered on www.joinindianarmy.nic.in).
Fill the online registration form after reading the instructions carefully. After getting registered, click on 'Apply Online' under Dashboard.
A page Officers Selection 'Eligibility' will open. Then click 'Apply' shown against Technical Graduate Course. A page 'Application Form' will open.
Read the instructions carefully and click 'Continue' to fill details as required under various segments – Personal information, Communication details, Education details and details of previous SSB. 'Save & Continue' each time before you go to the next segment. After filling details on the last segment, you will move to a page 'Summary of your information' wherein you can check and edit the entries already made.
Only after ascertaining the correctness of your details, click on 'Submit Now'. Candidates must click on 'Submit Now' each time they open the application for editing any details. The candidates are required to take out two copies of their application having Roll Number, 30 minutes after final closure of online application on last day.
Candidates can apply online for army tes 12th recruitment will available in July/ August 2021.
LAST DATE : Announce Later
Download Official Notification for Army TES 10+2 45th Course
Click Here to Online Registration || LOGIN : Start Soon
For More Details of indian army tes 12th recruitment Click Here