India Post Gramin Dak Sevak Merit List 2023 GDS Selection Process 2023 India Post UP GDS Selection Process Merit List Check GDS Final Merit List Computer Certificate GDS Cut Off Marks 2023 Latest Update
India Post GDS Selection Process 2023 UP Gramin Dak Sevak BPM ABPM Merit List
LATEST UPDATE : India Post has issued official Notice for 30041 Gramin Dak Sevak Posts. Candidates can apply online till 23 August 2023. Download Official Notice & Apply Online from link given below…..
Check India Post 30041 GDS Recruitment 2023 Gramin Dak Sevak Apply Online
NOTIFICATION NO: No.17-31/2023-GDS Gramin Dak Sevak (GDS) Online Engagement-Special Cycle, May, 2023 (GDS Online Engagement for BOs in Unbanked Villages) India Post has recently initiated online application process for Branch Postmaster, Assistant Branch Postmaster, Gramin Dak Sevak in Various State Postal Circle. Vacancies were announced for Postal circles like Andhra Pradesh, Assam, Bihar, Chhattisgarh, Delhi, Gujarat, Haryana, Himachal Pradesh, Jammu Kashmir, Jharkhand, Karnataka, Kerala, Madhya Pradesh, Maharashtra, North Eastern, Odisha, Punjab, Rajasthan, Tamilnadu, Telangana, Uttar Pradesh, Uttarakhand and West Bengal.
The minimum educational qualification was 10th standard. There was the essential requirement of Computer Knowledge. Those candidates who have the knowledge of Computer operating were eligible for these posts.
Check India Post GDS Result 2023 Gramin Dak Sevak ABPM Cut Off Marks
India Post GDS Selection Process 2023 :
Selection will be made as per the automatic generated merit list as per the rules based on the candidates online submitted applications.
Only marks obtained in 10th standard of approved Boards aggregated to percentage to the accuracy of 4 decimals will be the criteria for finalizing the selection.
No weightage will be given for higher educational qualification.
In case of the marks lists containing the Grades/ Points, marks will be reckoned by taking conversion of Grades and points with the multiplication factor (9.5) against the maximum points or grade as 100.
In case candidates get the same marks, the merit order would be taken as DOB (higher age as merit), ST female, SC female, OBC female, EWS female, UR female, ST Male, SC Male, OBC male, EWS male, UR male.
Candidate can opt any five choice of posts with preference of priority from the Circle/Circles applied. In case if the candidate is selected in all choices the lowest priority preference will be retained and all other candidatures will be forfeited.
The candidate will get an SMS on his provisional selection on the prescribed date after selection.
The final selection/appointment will be based on satisfactory completion of verification and genuineness of all educational & other documents produced by the candidates by the concerned authorities.
Candidate can view his/her result status in the website by providing the reference number till the results are announced
NOTE : Passing of all the subjects as per the respective approved board norms is mandatory for taking candidate into account for calculating the merit.
A candidate can apply for a maximum of twenty posts as per cycle of online engagement. This inter alia means that a prospective candidate can apply for twenty posts on a single application spread across one or all Circles. However, this count of twenty posts is inclusive of vacancies arising in candidate's Home Circle. (Home Circle means the circle in the native/ domicile state of prospective candidate in which he/she is permanently residing and studied SSC where Postal Circle is providing opportunity). Hence, candidates should be advised to exercise due care while utilizing the twenty choices available to her/him in each Cycle. However, only one post will be offered for each Circle if she/he has applied for one or more posts in each Circle.
If a candidate opts for five posts with preference post1, post2, post3, post4, post5 etc and
selected as meritorious in more than one post, the post in the order of preference will be offered and the candidature for all the remaining posts will be forfeited.Similarly in case of candidate has applied for more than one circle only one post will be offered per circle.
Notable Key Points for GDS/ BPM. ABPM Post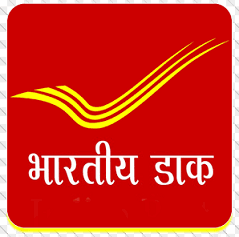 Computer Knowledge : All the candidates who have applied for the GDS, should know that the Merit List will comprise the quality of Computer Knowledge. The candidate should have computer knowledge and will be required to furnish basic computer training certificate for at least 60 days from a recognized Computer Training Institute. Certificates from Central Government/ state Government/ University/ Boards etc., will also be acceptable for this purpose.
Residence :The Candidate selected for the post of GDS BPM must mandatorily take up his/her residence in the branch post office village within one month after selection but before engagement as Graming Dak Sevak Branch Postmaster. The Candidate shall submit a declaration to this effect in the application.
Adequate Means of Livelihood : The Candidate applying for the post shall note that he/she will have adequate means of livelihood to support himself/herself family. However this shall not be a pre requisite for the candidates for the purpose. selected candidates shall be required to comply with this condition within 30 days after selection but before engagement.
Furnishing of Security : The Candidates applying for the post shall note that he/she shall furnish security amount of Rs. 25,000 in the event of his/her engagement for the post of BPM and Rs. 10,000 for other categories.
Latest Updates regarding India Post Gramin Dak Sevak Selection Process & Merit List will be available on www.govtexamalert.com. Keep watching this Space for Updates.
For India Post Official Website : Click Here
Dear Aspirants You can clear your Doubts regarding Selection Process, Merit List through Comment Box given below. You can also send us E-Mail. We will happy to help you.