indian navy inet result 2020 check navy inet officer cut off marks 2020 indian navy entrance test merit list for pilot observer posts january 2021 exam NAIC ATC logistics navy pilot observer exam result date 01/2021 batch final merit list latest updates
Indian Navy INET Officers Result 2020 Navy Entrance Test Cut Off Marks -Pilot/ Observer/ NAIC/ ATC Posts
LATEST UPDATE dated 19.03.2020 : Good News !! Indian Navy has announced Result for INET Officers Exam 2020 for January 2021 Batch. Check Navy INET Result from link below….
JOIN INDIAN NAVY AS PERMANENT COMMISSION IN EDUCATION BRANCH / SHORT SERVICE COMMISSION OFFICERS FOR INDIAN NAVY ENTRANCE TEST (INET) IN VARIOUS ENTRIES – JANUARY 2021 COURSE
Indian Navy has earlier invited Online Applications from unmarried eligible men & women candidates for grant of Permanent Commission (PC) and Short Service Commission (SSC) in under-mentioned branches / entries in the Indian Navy for course commencing Jan 21 at Indian Naval Academy (INA) Ezhimala, Kerala. Candidates must fulfill conditions of nationality as laid down by the Government of India. Naval Orientation Course (NOC) Regular – Pilot/ Observer/ Air Traffic Controller/ Naval Armament Inspectorate Cadre (NAIC)/ Logistics/ Education/ Information Technology/ Technical (Engineering & Electrical). Information regarding Navy INET Result 2020 & Cut Off Marks below….
Navy has conducted Indian Navy Entrance Test Exam on 08 February 2020. Indian Navy will announce Result for various Posts like SSC Naval Armament Inspection Cadre (NAIC), SSC ATC, SSC Observer, SSC Pilot (MR), SSC Pilot (Other than MR), SSC Logistics, SSC X (IT), SSC General Service (Hydro Care), SSC Engineering Branch [General Service (GS)], SSC Electrical Branch [General Service (GS)], PC Education under INET Exam & upload List of Successful candidates on its official website. Navy will announce result for Executive Branch, Technical Branch, Education Branch. Candidates who qualified in Computer Based Test will be called for Next Stage of recruitment. Results of the online examination will be announced tentatively after 30 days. Thus Result may announce in March 2020.
Indian Navy INET Officer Result Date 2020 JANUARY 01/2021 Batch : 19 March 2020
Indian Navy INET Final Result Date 2020 JUNE 06/2020 Batch : Announce Soon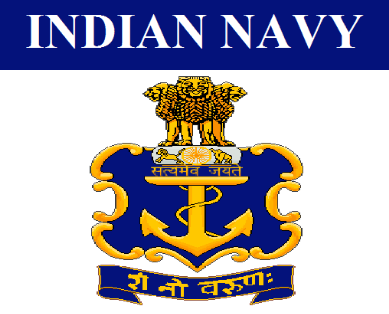 Selection Process : Selection of recruits is based on State wise merit of their performance in Computer-based Examination & SSB Interview. INET exam will be of two hours duration. It will contain 100 Multiple Choice Questions comprising Questions on English, Reasoning & Numerical Ability, General Science, Mathematical Aptitude & General Knowledge. Each section will be of 100 marks with negative marking of one mark for incorrect answer.
Process after INET (O) Result/ Shortlisting for SSB : IHQ of MoD (N) reserves the right to shortlist candidates strictly on the basis of INET rank cum preference & choice. However candidates are required to qualify in all sections of INET Exam to be considered for shortlisting to appear in SSB interview. No communication will be entertained on this account. SSB interviews for short-listed candidates will be tentatively scheduled from April, 2020 at Bangalore for pilot & observer candidates and at Bangalore/ Bhopal/ Coimbatore/ Visakhapatnam/ Kolkata for other branches/ entries. Shortlisted candidates will be informed about their selection for SSB interview on their e-mail or through SMS (provided by candidates in their application form). Candidates are advised not to change their e-mail/mobile No till selection process is over.
SSB Procedure : SSB interview will be conducted in two stages. Candidates who clear Stage I will go to Stage II. Those who fail in Stage I will be sent back on the same date. Details of SSB procedure are available on Indian Navy website www. joinindiannavy.gov.in
Medical Test : SSB recommended candidates are required to undergo medical examination as applicable to their entry. Candidates of Pilot entry are required to undergo PABT (Pilot aptitude battery test) followed by Aviation medical examination.
INET Merit List 2020 & Appointment Letter :
(i) Merit list will be based on combined marks of INET & SSB.
(ii) Candidates recommended by the SSB and declared medically fit will be appointed for training as per all India merit of each branch / cadre based on availability of number of vacancies in various branches / cadres.
Indian Navy INET Cut Off Marks/ Merit List 2020: The qualifying cut off marks for appearing in SSB Interview may vary Post wise. Allocation of centres for SSB will be at the discretion of the Indian Navy. Merit list will be published for candidates who have passed in SSB Interview and Preliminary Recruitment Medical Examination depending upon vacancies. In case of candidates securing similar cut off marks in Computer Based Examination, the candidate with higher percentage in the qualifying examination.
Indian Navy INET Cut Off Marks 01/2021 Batch (Out Off 100 Marks) : 63-73 Marks
TRAINING :  Candidates will be inducted as officers in the rank of Sub Lieutenant. Officers of all branches / cadres
except the officers of IT will undergo 22 Weeks Naval Orientation Course whereas officers of SSC (IT) will undergo 04 Weeks Naval orientation Course at the Naval Academy, Ezhimala. This will be followed by professional training in Naval Ships and Training Establishments as per extant regulations.
NOTE :
(a) Probation period for SSC (NAIC) Officers is three years and for officers of other branches/cadres is two years. The probation period will commence from the date of grant of the rank of Sub Lt and will terminate after three years in respect of SSC (NAIC) and two years for other branches / cadres or on completion of initial training (whichever is later. During probation the officers are liable to be discharged in case of unsatisfactory performance at any stage.
(b) Only unmarried candidates are eligible for training. Any candidate who is found to be married or marries while under training will be discharged from service and shall be liable to refund full pay & allowances drawn by him/her and other expenditure incurred on the candidate by the Government.
(c) If the officer voluntarily withdraws from initial training or resigns during the probationary period, he/ she shall be required to refund the cost of training in whole or in part, as may be determined by Govt.& all money received by him/her as pay & allowances from the Govt. together with the interest on the said money calculated at the rate in force for Govt loans.
The candidate"s selection pertaining to a particular batch is valid for that batch only. Qualified candidates whose names do not appear in the merit list cannot claim admission for the next batch. These candidates will have to undergo the selection procedure afresh, provided they meet the eligibility criteria for the fresh batch.
Click Here to Check Indian Navy INET Results for INET (Officer) Jan 2021 Batch : uploaded on 19.03.2020
For More Details Click Here >>>> https://www.joinindiannavy.gov.in/
Candidates can leave their Comments/ Queries related to Indian Navy INET Result 2020. We will try to solve your query soon.