haryana ssc gram sachiv result 2022 check hssc gram sachiv cut off marks 2022 for advt no. 09/2019 ग्राम सचिव answer keys hssc gram sachiv result date check haryana ssc Village secretary merit list January exam category wise cut off haryana staff selection commission www.hssc.gov.in
Haryana SSC Gram Sachiv Result 2022 HSSC Village Secretary Exam Answer Keys, Cut Off Marks
ADVERTISEMENT NO. 09/2019  Haryana Staff Selection Commission has organized Written Exam for Gram Sachiv Post. Haryana Staff Selection Commission held the written examination OPTICAL MARKS RECOGNITION SHEETS BASED (OMR BASED) for the GRAM SACHIV POST, AGAINST ADVT. NO. 09/2019, of various categories of various Departments/Boards/Corporations. Written Test for HSSC Village secretary 697 Posts conducted from 07 to 09 January 2022. Information regarding Haryana SSC Gram Sachiv Exam result, Cut Off Marks/ Merit List & Answer Keys is provided in this Article….
Haryana SSC conducted Written Exam as 1st Stage of Selection Process. Candidates who appeared in Written Exam for Gram Sachiv Post, must be waiting for result of Offline Written Exam. HSSC will announce Gram Sachiv (ग्राम सचिव) Written Exam Result Soon. Result will be based on Final Answer Keys. It is Expected HSSC may announce Gram Sachiv Exam Result in the Month of August.
Haryana SSC Gram Sachiv Result Date : July/ August 2022 (Expected)
About Haryana SSC Gram Sachiv Exam 2022 :  Written Exam was conduct in Offline Mode & have multiple Choice Type Question. There was 90 Questions comprises of 90 Marks. Time Duration was 90 Minutes. Questions was asked from General Awareness, Maths, Science, Computer, English, General Hindi, General Knowledge, History, Current Affairs, Geography, Civics, Culture of Haryana & Reasoning. Selection Process comprises of 100 Marks in which 90 Marks of Written Exam & Socio-Economic criteria and experience 10 Marks.
:: Haryana SSC Gram Sachiv Answer Key 2022 ::
HSSC has conducted Written Exam as 1st Stage of Selection Process. Candidates who appeared in Written Exam for Village Secretary Post, must be waiting for Answer Keys/ Objection Form of Exam. Haryana SSC will upload Answer Key Post wise & Exam, Shift wise on its official website. So All Candidates need to have regular watch on Official HSSC Website. Following Steps will be taken :
Haryana First Upload Answer Key for Gram Sachiv Written Exam for advt 09/2019.
Objections/ Answer Key Challenge will be asked from Candidates.
Based on Objections, Final Answer Key will be uploaded.
Written Exam Result/ Merit List is based on the Final Answer Key. No change can be done further.
NOTE : The Commission has uploaded the answer key, on the website. If any candidate has any objection regarding any answer, he/she may submit his/her query/objection. The candidate need to follow the steps given below :
1. Go to www.hssc.gov.in.
2. Click on "Inviting Objection for answer key (Advt. No. 09/2019)" button.
3. The objection raised by any candidate by any other means will not be entertained.
The candidate may submit his/her objection from last date mention in notice upto 5.00 P.M. Thereafter no objection will be entertained by the Commission. The candidates are advised to clearly/specify the objection along with name of the Post, Advt. No., Category No., Date of Examination , Morning, or Evening Session/Shift, Question Booklet series and question no. on which the objection is raised otherwise objection will not be considered. The objections shall be considered by the Commission and its decision in this regard shall be final and evaluation of the paper shall accordingly be done.
Haryana SSC Gram Sachiv Cut Off deciding Factors : Aspirants who appeared in Written Exam will know that Exam was of Total 90 Marks. HSSC Village Secretary Cut Off Marks 2019 Written Exam will be decided as follows :
There is no sectional cut off. So No Limitation on Candidates to attain minimum Marks in each Section
Cut Off will depend on Exam Level & No. of Candidates appeared in Exam.
Next Stage for Clerk Exam is Skill Test/ Document Verification. Candidates will be called for Document Verification
Cut Off will decide Category wise for General, OBC, SC/ ST & Special Category Candidates.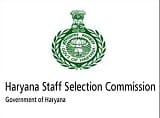 HSSC Gram Sachiv Cut Off Marks 2021-2022 Written Exam (Expected) : Official Haryana SSC exam cut off Marks will be decided from Written Exam from 90 Marks. Cut Off Marks will be decided category wise. HSSC Clerk Expected Cut Off Marks will available after conduction of exam. Check Category wise Cut Off Marks details will available after exam.
Submission of documents (List of Documents) : All concerned and relevant original documents viz Caste certificate, domicile certificates, date of birth certificate, Technical essential qualification certificate/final marks sheet , apprentice certificate, certificate of 'Ex-Servicemen in Armed Forces of India' shall have to be submitted for verification alongwith a self attested copy of each document on the place, date and time to be decided by ESC. Failing to produce these qualifying documents at the time of checking, in original will result in conditional rejection of the candidature.
Character : Candidate will have to produce character certificate issued from the Head of the last Institute attended and also from two responsible/ respectable persons who should not be his/her relatives at the time of joining.
No Objection Certificate : Candidate who are working with any State Govt./Central Govt./Semi-Govt./Govt. Undertaking organization, shall have to submit 'NOC' from their present Employer at the time of Joining.
After HSSC Gram Sachiv After Result Process :  Selection Process will be based on written Test only. Shortlisted candidates will be called up for Typing Test/ Document Verification. After Successful Completion of DV Process, Haryana SSC will announce Final Result for Joining of Candidates.
All Aspirants who appeared in haryana SSC Gram Sachiv Exam, need to have regular watch on Official Website of HSSC. All Details & Updates will be available on Official website. We will also provide latest updates regarding Haryana SSC Village  Secretary Result 2021 2022 Written exam. For any Query/ Assistance leave a Comment in the Box below. You can also leave a message on our Facebook Page (www.facebook.com/jobdisha) OR Leave a mail to [email protected]
For More Details Visit Official Website