uphesc assistant professor syllabus 2022 check uphesc assistant professor exam pattern 2022 sahayak acharya advt no 51 written exam subject wise schedule
UPHESC Assistant Professor Syllabus 2022 Exam Pattern-Advt No. 51
LATEST UPDATE : UPHESC will make Recruitment on 918 Assistant Professor Posts. Higher Education Directorate invite proposals from Principals of Govt Degree Colleges. As per News, UPHESC Assistant Professor New Recruitment Notice may release in June 2022. Get Updates from link below…..
Click Here for UPHESC 918 Assistant Professor Recruitment 2022 Apply Online Dates
With Reference to UPHESC Advertisement No. 51 Uttar Pradesh Higher Education Service Commission (UPHESC) will invite Vacancies for Assistant Professor for Various Subjects in Year 2022. Candidates who are willing to apply for these Assistant Professor Posts. Information Regarding UPHESC Assistant Professor Syllabus 2022, UPHESC Assistant Professor Exam Pattern 2022 are given in this Article….
UPHESC has invited applications for Commerce, Agricultural Engineering, Horticulture, Urdu, Physical Education, Agricultural Science, Economics, History, Military Science, Agriculture, Botany, Agriculture Extension, Philosophy, Psychology, Plantation, Chemistry, Botany, Pedagogy, Biology, Sanskrit, English, Ancient History, Physics, Agricultural Economics, Animal Husbandry, and Dairy Science, Home Science, Mathematics, Entomology, Music, Drawing, Hindi, Geography, Polity, Sociology. Recently UPHESC has announced Expected Exam Date for Assistant Professor Post.
UPHESC Assistant Professor Exam Pattern 2022 :
The written test will be multiple choice objective type.
There will be a composite paper in written test having two parts. (General knowledge and Optional Subject).
Part-I will be of General Knowledge carrying of 60 marks.
Part-II will be related to Optional subject carrying of 140 marks.
Each Questions will carry 2 Marks in the written exam.
There will also be an Interview of 30 marks.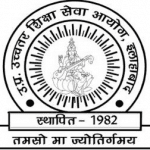 UPHESC Assistant Professor Subject Wise Syllabus 2022 : UPHESC has uploaded Subject wise Syllabus for Assistant Professor Post. Download UPHESC Assistant Professor Subject wise Syllabus pdf from given links…
Check UPHESC Assistant Professor Syllabus for Hindi Subject
Check UPHESC Assistant Professor Syllabus for Urdu Subject
Check UPHESC Assistant Professor Syllabus for English Subject
Check UPHESC Assistant Professor Syllabus for Sanskrit Subject
Check UPHESC Assistant Professor Syllabus for Drawing Subject
Check UPHESC Assistant Professor Syllabus for Music Vocal Subject
Check UPHESC Assistant Professor Syllabus for Music Sitar Subject
Check UPHESC Assistant Professor Syllabus for Music Tabla Subject
Check UPHESC Assistant Professor Syllabus for History Subject
Check UPHESC Assistant Professor Syllabus for Ancient History Subject
Check UPHESC Assistant Professor Syllabus for Asian Culture Subject
Check UPHESC Assistant Professor Syllabus for Geography Subject
Check UPHESC Assistant Professor Syllabus for Psychology Subject
Check UPHESC Assistant Professor Syllabus for Education Subject
Check UPHESC Assistant Professor Syllabus for Philosophy Subject
Check UPHESC Assistant Professor Syllabus for Anthropology Subject
Check UPHESC Assistant Professor Syllabus for Sociology Subject
Check UPHESC Assistant Professor Syllabus for Economics Subject
Check UPHESC Assistant Professor Syllabus for Political Science Subject
Check UPHESC Assistant Professor Syllabus for Physical Education Subject
Check UPHESC Assistant Professor Syllabus for Military Science Subject
Check UPHESC Assistant Professor Syllabus for Home Science Subject
Check UPHESC Assistant Professor Syllabus for B.Ed Subject
Check UPHESC Assistant Professor Syllabus for Law Subject
Check UPHESC Assistant Professor Syllabus for Commerce Subject
Check UPHESC Assistant Professor Syllabus for Chemistry Subject
Check UPHESC Assistant Professor Syllabus for Botany Subject
Check UPHESC Assistant Professor Syllabus for Zoology Subject
Check UPHESC Assistant Professor Syllabus for Biochemistry Subject
Check UPHESC Assistant Professor Syllabus for Mathematics Subject
Check UPHESC Assistant Professor Syllabus for Physics Subject
Check UPHESC Assistant Professor Syllabus for Statistics Subject
Check UPHESC Assistant Professor Syllabus for Geology Subject
Check UPHESC Assistant Professor Syllabus for Agriculture Botany Subject
Check UPHESC Assistant Professor Syllabus for Agriculture Chemistry Subject
Check UPHESC Assistant Professor Syllabus for Entomology Subject
Check UPHESC Assistant Professor Syllabus for Agriculture Economics Subject
Check UPHESC Assistant Professor Syllabus for Agricultural Extension Subject
Check UPHESC Assistant Professor Syllabus for Horticulture Subject
Check UPHESC Assistant Professor Syllabus for Plant Pathology Subject
Check UPHESC Assistant Professor Syllabus for Animal Husbandry and Dairying Subject
Check UPHESC Assistant Professor Syllabus for Soil Conservation Subject
Check UPHESC Assistant Professor Syllabus for Agri Engineering Subject
Check UPHESC Assistant Professor Syllabus for Agri Agronomy Subject
Check UPHESC Assistant Professor Syllabus for Genetics and Plant Breeding Subject
Check UPHESC Assistant Professor Syllabus for Agri Statistics Subject
Check UPHESC Assistant Professor Syllabus for Women Studies Subject
Aspirants will be able to get UPHESC Assistant Professor Syllabus, Exam Date  Latest Updates from our website. Bookmark this Page (CTRL+D) to get Current Exam Updates. For any Query/ Assistance leave a Comment in the Box below. You can also leave a message on our Facebook Page (www.facebook.com/jobdisha) OR Leave a mail to [email protected]
For More Information Please Visit – http://site.uphesc.org OR http://www.uphesconline.in/portal/HOME/HOME