uppcl technician syllabus 2023 2022 download .pdf file uppcl technician electrical syllabus 2023 online exam uppcl tg2 line syllabus technician grade 2 uppcl technician syllabus in hindi uppcl technician grade 2 exam pattern 2022 important topics line trade syllabus CBT Exam CCC Paper Syllabus Part 1 Part 2
UPPCL Technician Syllabus 2023 TG2 Electrical Exam Pattern
ADVT. NO. 10/VSA/2022 FOR TECHNICIAN (ELECTRICAL) (Post Code 826) UP Power Corporation Limited invites applications for 891 Technician Grade 2 Posts. Computer Based Exam will conduct for these posts. Candidates can apply Online for Technician Grade 2 Electrical. As Per Selection Process, UPPCL will conduct Online Exam for Technician Electrical Trainee Post. So All ITI Aspirants who applied for Technician Grade 2 Post, looking for Official Syllabus, Selection Process & Online Exam Pattern. Job Aspirants can get full Details of UPPCL Technician exam 2023.
UPPCL Technician Selection Process : Selection to Technician Grade 2 Post will purely based on Merit of Computer Based Written Exam. Written Exam qualified Candidates will be called for Document Verification. After Successful DV, Candidates will be selected Finally & provide Joining Letters.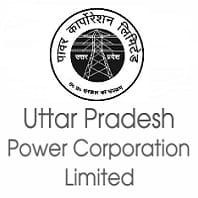 UPPCL Technician Exam Pattern 2023 : UPPCL Technician Grade 2 Exam Pattern is as Follows :
There will be computer based Objective type Written Exam for Technician Grade II Posts.
Written Exam will be organized in two parts i.e. Part 1 & Part 2. Merit will be based on Marks of Part 2.
Part 1 will comprised of 50 Marks while Part 2 comprises of Total 200 Marks.
There will be Negative Marking of 0.25 Marks in both Part 1 & Part 2.
Technician Grade 2 Part 1 Exam Pattern : Part-1 will carry 50 objective type questions based on syllabus of "CCC" from DOEACC. Part 1 carry of Total 50 marks. Candidates must obtain minimum 20 marks in Part-1 otherwise their Part 2 Section will not count. Marks of Part-1 will be not be added in merit list.
Technician Grade 2 Part 2 Exam Pattern : Part 2 also comprises of Objective Type Questions. Minimum Qualifying Marks for Part 2 Exam is 33.5%. Exam Pattern is as follows :
| | | |
| --- | --- | --- |
| Subjects | No. of Questions | No. of Marks |
| General Knowledge & Reasoning | 20 | 20 |
| General Hindi (10th Level) | 15 | 15 |
| General English (10th Level) | 15 | 15 |
| Technical Subject Knowledge | 150 | 150 |
| TOTAL | 200 | 200 |
UPPCL Technician Grade 2 Syllabus 2023 : Check UPPCL Technician Syllabus 2022 Part 1 & Part 2 below….
Part 1 Syllabus : Basic of Computers, Input & Output Device, Hardware & Software, Shortcuts & Basic knowledge MS word, MS Excel, MS power point, Internet, LAN, WAN, Modem, Computer Abbreviations, Modern day Technology.
Click Here to Download Detailed Syllabus for NIELIT CCC Computer Course 2023
PART 2 Syllabus
Reasoning Ability : Questions will be asked from analogies, similarities and differences, spatial visualization, spatial orientation, problem solving, analysis, judgment, decision making, visual memory, discrimination, observation, relationship concepts, arithmetic reasoning, verbal and figure classification, arithmetical number series, non-verbal series, coding and decoding, statement conclusion, syllogistic reasoning.
General Knowledge : History, Culture, Geography, Economics, Indian Constitution, Sports, Literature, Science, Specific knowledge about Education, Culture and Social Custom of Uttar Pradesh, Revenue, Police and General Administration System in Uttar Pradesh, Protection of Women and Children, Basics/Fundamental of Information & Communication Technology, Environmental Studies.
General Hindi : अलंकार, समास, विलोम, पर्यायवाची, रस, संधियां, तद्भव तत्सम, लोकोक्तियाँ, मुहावरे, वाक्यांशों के लिए एक शब्द, अनेकार्थी शब्द वाक्य संशोधन -लिंग, वचन, कारक, काल, वर्तनी, त्रुटि से सम्बंधित
General English : Standard of questions will be metric education. Spot the Error, Fill in the Blanks, Synonyms/Homonyms, Antonyms, Spellings/Detecting Mis-spelt words, Idioms & Phrases, One word substitution, Improvement of Sentences, Active/Passive Voice of Verbs, Conversion into Direct/Indirect narration, Shuffling of Sentence parts, Shuffling of Sentences in a passage.
Technical Subject (Electrician Trade) : Syllabus for Electrician Trade comprises of Following Topics :
Various safety measures involved in the Industry. Elementary first Aid. Concept of Standard.
Identification of Trade-Hand tools-Specifications.
Fundamental of electricity. Electron theory-free electron . Fundamental terms, definitions, units & effects of electric current.
Solders, flux and soldering technique. Resistors types of resistors & properties of resistors.
Explanation, Definition and properties of conductors, insulators and semi-conductors.
Voltage grading of different types of Insulators, Temp. Rise permissible. Types of wires & cables standard wire gauge Specification of wires & Cables-insulation & voltage grades-Low, medium & high voltage Precautions in using various types of cable.
Ohm's Law -Simple electrical circuits and problems.
Resistors -Law of Resistance. Series and parallel circuits.
Kirchhoff's Laws and applications. Wheatstone bridge principle and its applications.
Common Electrical Accessories, their specifications-Explanation of switches lamp holders, plugs and sockets .Developments of domestic ckts, Alarm & switches, lamp, fan with individual switches, Two way switch.Chemical effect of electric current-Principle of electrolysis. Faraday's Law of electrolysis.
Basic principles of Electro-plating and Electro chemical equivalents. Explanation of Anodes and cathodes. Lead acid cell-description, methods of charging-Precautions to be taken & testing equipment, Ni-cadmium & Lithium cell, Cathodic protection. Electroplating, Anodising.
Click Here to Download UPPCL Electrician/ Electrical Trade in .pdf Format
Click Here for UPPCL 891 Technician Grade 2 Recruitment 2022 TG2 Electrical Apply Online
For More Details Please Visit : https://upenergy.in/uppcl/en/page/vacancy-results
For any Query/ Assistance leave a Comment in the Box below. You can also leave a message on our Facebook Page (www.facebook.com/jobdisha) OR Leave a mail to [email protected]