upsssc assistant boring technician syllabus 2021 2022 download hindi pdf file upsssc boring technician syllabus 2022 online exam pattern upsssc tubewell technician exam pattern 2022 subject wise syllabus Written Exam Pattern up boring technician syllabus 426 Posts Written Exam Date
UPSSSC Assistant Boring Technician Syllabus 2021 2022 ABT Written Exam Pattern
LATEST UPDATE : LATEST UPDATE dated 24.06.2022 : UPSSSC has uploaded Admit Cards for Assistant Boring Technician Exam 2019. 63791 Candidates has applied for Boring Technician Post. UPSSSC has announced Assistant Boring Technician Written Exam Date. UPSSSC Boring Technician Exam will now conduct in July 2022. Download Exam Date Notice from link given below…..
Check UPSSSC Assistant Boring Technician Admit Card 2021 2022 ABT Exam Date
Advt. No. 06-EXAM/2019 Uttar Pradesh Subordinate Service Selection Commission (UPSSSC) has announced 426 Posts for Assistant Boring Technician Post under Chief Engineer of Minor Irrigation Department in year 2019. UPSSSC has changed Selection Process as lacs of candidate had applied for these posts. Candidates who had applied for these posts, looking for Written Exam Pattern & Syllabus for 426 boring technician Posts. In this Article We will provide you all Important Information regarding upsssc assistant boring technician syllabus 2019 & Detailed Exam Pattern.
UPSSSC Assistant Boring Technician New Selection Process : Selection for UP Boring Technician Posts will purely based on Merit of Written Exam. After Written Exam, Document Verification will be conducted for successful candidates. As Interviews has been scrapped from Group C Posts so there can be no Interview this time. So Written Exam is main to get this Job in Uttar Pradesh for Asst boring technician posts under Chief Engineer Minor Irrigation Department Lucknow.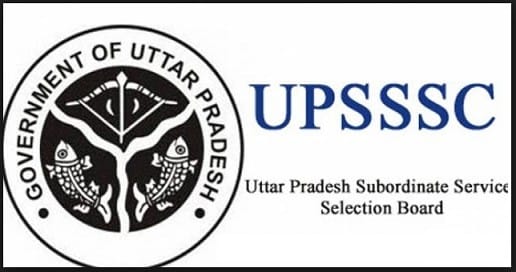 UPSSSC Assistant Boring Technician Exam Pattern 2022 : Written Test comprises of Following Points :-
Written Exam will consists of Objective Multiple Choice Type Questions.
Written Exam can be conducted under Offline Mode.
There will 120 Questions in Exam comprises of 120 Marks.
Time Duration for Written Test is 90 Minutes.
There will be Negative Marking of 1/2 Marks in UP Boring Technician Exam 2019.
Subjects

Questions

Marks

General Intelligence Test &

Elementary

 Mathematics (सामान्य बुद्धि परीक्षण एवं प्रारंभिक गणित )
15
15

General Knowledge

15
15
हिंदी परिज्ञान एवं लेखन योग्यता
15
15
Questions from Trade
60
60
TOTAL
120
120
UPSSSC Asst Boring Technician Exam Syllabus 2021 :
General Hindi :
उक्त भाग में अभ्यर्थियों से हिंदी भाषा के ज्ञान, समझ तथा लेखन योग्यता संबंधी प्रश्न पूछे जाएंगे। यह भाग उत्तर प्रदेश माध्यमिक शिक्षा परिषद की हाई स्कूल परीक्षा अथवा समकक्ष परीक्षा के स्तर का होगा।
अलंकार, रस, समास, पर्यायवाची, विलोम, तत्सम एवं तदभव, सन्धियां, वाक्यांशों के लिए शब्द निर्माण, लोकोक्तियाँ एवं मुहावरे, वाक्य संशोधन – लिंग, वचन, कारक, वर्तनी, त्रुटि से सम्बंधित अनेकार्थी शब्द।
General Intelligence Test & Elementary Mathematics:
1. Argumentation ability, critical ability, analytical ability.
2. Common intelligence ability- tests which examine the result analytical ability of the aspirants.
3. Statistical analysis graph and diagram- which nces, space visualization, arithmetical reasoning and figural classification, arithmetic number series, non-verbal series, Coding and decoding, Figural Series, Classification, Statement & Conclusion, Venn Diagrams etc.
Arithmetic : Number System, Percentage, Profit Loss, Statistics, Classification of Facts, Polynomial.
Algebra : LCM & HCF, Relaon between LCM & HCF, Simultaneous equations, Quadratic Equations, Factors, Area theorem.ti
Geometry : Triangle & Pythagoras Theorem, Rectangle, Square, Trapezium, The perimeter & Area of the parallelogram, The perimeter & Area of Circle.
General Knowledge : Syllabus for General Knowledge Subject comprises of following Topics :-
General Science, Current Affairs of National & International Importance, Indian History, Freedom Movement, Indian Politics & Economics, World Geography & Population.
Indian History : Focus will be on Knowledge of Financial, Social, Religious & Political Parties. Under Indian Freedom Movement knowledge about Nature & Specialty of Indian Freedom Movement, Rise of nationalism.
World Geography : General Knowledge will be tested about Physical/ Ecology of India, Economical, Social, Demographic Issues.
Questions Related to Trades : This section will have the Questions over I.T.I. Trade of Tubewell Mechanic OR Machinist, Fitter, Wireman & Turner. Detailed Trade Syllabus will available shortly.
Download UPSSSC Official Notice regarding Assistant Boring Technician Syllabus 2019-2020
Govt Job Aspirants need to have regular watch on Official UPSSSC Website regarding New upsssc assistant boring technician syllabus 2021 2022. You can Bookmark this Page (CTRL+D) to get Latest Updates. We will provide you all tit & bit of Boring Technician recruitment 2019. So Keep Visiting Government Exam Alert. You can leave your query regarding upsssc assistant boring technician syllabus 2022 in the Comment Box. We will try to be responsive. Leave an email at [email protected] for Assistance.
Download Detailed UPSSSC Tubewell Operator Syllabus 2018 for Questions related to ITI Trades (INDICATIVE)
For More Details Please Click Here