What to Study in the Neighbouring Countries of India?
Asians have forever borne the tag of being among those populations who have devoted their lives to intense studies and education. We are considered among the most intelligent people who rate education above any other task in their lives. Asian's have developed as confident and inspiring personalities, have always had the intelligence of a discerning nature, perseverance, power of logical reasoning, patience, quick brains, resilience, self-confidence, and creativity as the personal qualities that have helped them to become successful. But in the past, despite having such an image, Asia has not been able to produce or develop world-class educational institutions like those which have existed in the West for years altogether. In Asia, the South-East part has drifted away from this past. India, for example, has given very fine educational institutions to the world. China, with its developing economy, has invested heavily in making its educational institutions as good as they can be. Even smaller countries like Nepal and Bangladesh have taken a step forward in developing their education systems on the lines of the institutions which exist in the European countries, for example. What this means is that even Indian students can think seriously about pursuing higher education from the neighboring countries, given that the quality of education has improved by leaps and bounds in the South-East Asian countries. Some of the Universities from this part of the world have recently made it to the count of the best higher education centers on the globe. This has attracted many foreign students to these countries for educational purposes.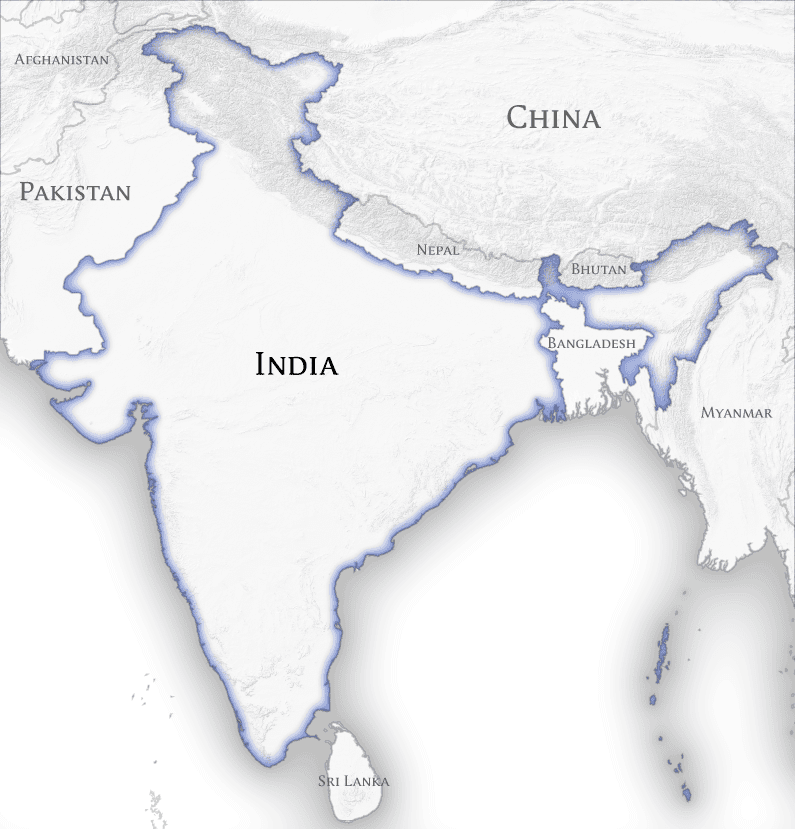 WHAT TO STUDY IN NEIGHBOURING COUNTRIES OF INDIA
South-East Asian countries are truly improving their national education standards very progressively. They have introduced leading educational methodologies and highly respected education providers who have fulfilled their jobs of teaching a comprehensive curriculum in an impeccable way. Most advanced countries in the neighborhood of India and the courses which their Universities offer include:
SINGAPORE
A nation that is highly dedicated to improving education standards on a national level. The Government Of Singapore has invested heavily in the setting up of national Universities which are now attracting a lot of international student's crowd as well. The Singapore Universities are hot favorites in today's time for the higher studies in Management. Even the technical education institutions of Singapore are gaining popularity today.
NEPAL
Nepal has risen to the occasion when it comes to higher education. They have established National Universities and inducted esteemed teaching faculties from all across Asia to teach at these Universities. One of the most preferred choice among international students coming to Nepal is the study of medicine. Indian students are going to Nepal in large numbers to pursue MBBS in Nepal because it is cheap and has the same curriculum as that of India.
PHILIPPINES
The Philippines has always been a favorite destination for Indians. Like Singapore, they have also taken primary and higher education very seriously in the last decade and worked towards improving their state. Education training and engineering studies in the Philippines has attracted many Indian students and is a viable option for all those who want to pursue these courses.
BANGLADESH
Student exchange programs between Indian and Bangladeshi Universities have been taking place for a long time. But unlike olden times, when Bangladeshi students used to emigrate and come to India for their education, now Indians have also started similar migrations. Arts-related courses are considered to be of superior quality in Bangladeshi National Universities. Just like in the case of Nepal, Indian students are going to Bangladesh in large numbers to pursue MBBS in Bangladesh because it is cheap and has the same curriculum as that of India.
TOP UNIVERSITIES IN NEIGHBORHOOD COUNTRIES OF INDIA
Universiti Malaya (Malaysia)
Universiti Kebangsaan Malaysia
NUS National University of Singapore
Universiti Putra Malaysia
Universiti Sains Malaysia
Nanyang Technological University
Universiti Teknologi Malaysia
Singapore (NTU)
Chulalongkorn University (Thailand)
Universitas Indonesia
Tsinghua University
Universiti Brunei Darussalam (Brunei)
The University of Tokyo
Bandung Institute of Technology (Indonesia)
The University of Hong Kong
Mahidol University (Thailand)
University of Philippines
Gadjah Mada University (Indonesia)
Universiti Teknologi Brunei
(NUS)
Nanyang Technological University, Singapore (NTU)
Singapore Management University
University of the Philippines
Gadjah Mada University, Indonesia