Haryana SSC Group D Syllabus 2023 Peon Attendant Exam Pattern
JOB UPDATE : Haryana SSC will make recruitment on 22000 Group D Posts. Online Applications may start in January 2023. HSSC Group D CET may conduct by NTA in February 2023. Read full news from link below….
Check Haryana SSC 22000 Group D Recruitment 2023 HSSC Online Application Form
Haryana SSC will invite Online Applications for Group D Posts. Under Group D Posts, There are Vacancies for Peon, Beldar, Animal Attendant, Helper, Mali Chowkidar, Cook, Fieldman, Mechnical Helper, Water Carrier, Dhobi, Barber, Electrician, Blacksmith, Welder, Khalasi, Carpenter etc. These Vacancies are in Various Departments in Haryana. Details of Departments/ Board/ Corporation for group D Posts is mentioned in Notification. Information regarding Haryana SSC Group D Syllabus 2023 & Exam Pattern is provided in this Article. Get full Details below…
Haryana SSC Group D Selection Process : Selection for Group D Posts will be based on Written Exam & Socio Economic Criteria & Experience. Total Selection Process comprised on 100 Marks. Candidates who qualify Group D Written Exam, will be called up for Next Stage as mention in notification.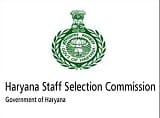 Haryana SSC Group D Exam Pattern 2023 : Some Points regarding haryana ssc group d exam is as follows :
Written Exam will conduct under Offline Pen Paper based Mode.
Objective Multiple Choice Type Questions will be asked in exam.
Written Exam comprises of Total 90 Marks.
There will be 75% Weightage for General Awareness, Reasoning, Mathematics, Science, Hindi & English.
There will be 25% Weightage for History, Current Affairs, Literature, Geography, Civics, Environment & Culture of Haryana.
There can be Negative Marking in HSSC Group D Exam 2018.
Haryana SSC Group D Syllabus 2023 : Subject wise Syllabus for HSSC Group D Posts are as follows :
General Intelligence and reasoning : Analogies, Alphabetical and Number Series, Coding and Decoding, Mathematical operations, Relationships, Syllogism, Jumbling, Venn Diagram, Data Interpretation and Sufficiency, Conclusions and Decision making, Similarities and Differences, Analytical Reasoning, Classification, Directions, Statement – Arguments and Assumptions etc.
Mathematics : Number system, BODMAS, Decimals, Fractions, LCM, HCF, Ratio and Proportion, Percentages, Mensuration, Time and Work; Time and Distance, Simple and Compound Interest, Profit and Loss, Algebra, Geometry and Trigonometry, Elementary Statistics, Square root, Age Calculations, Calendar & Clock, Pipes & Cistern etc.
General Science : The syllabus under this shall cover Physics, Chemistry and Life Sciences of 10 standard level.
General Awareness on current affairs in Science & Technology, Sports, Culture, Personalities, Economics, Politics and any other subjects of importance.
General Hindi : अलंकार, समास, विलोम, पर्यायवाची, रस, संधियां, तद्भव तत्सम, लोकोक्तियाँ, मुहावरे, वाक्यांशों के लिए एक शब्द, अनेकार्थी शब्द वाक्य संशोधन -लिंग, वचन, कारक, काल, वर्तनी, त्रुटि से सम्बंधित
GENERAL ENGLISH (UPTO CLASS X LEVEL)
(1) Comprehension.
(2) Active Voice and Passive Voice.
(3) Parts of Speech.
(4) Transformation of Sentences.
(5) Direct and Indirect Speech.
(6) Punctuation and Spellings.
(7) Words Meanings.
(8) Vocabulary & usage.
(9) Idioms and Phrases.
(10) Fill in the Blanks.
Indian History : Focus will be on Knowledge of Financial, Social, Religious & Political Parties. Under Indian Freedom Movement knowledge about Nature & Specialty of Indian Freedom Movement, Rise of nationalism.
Indian and world Geography – Physical, Social, Economic geography of India and the World:- In World Geography only general understanding of the subject will be expected. Questions on the Geography of India will relate to Physical, Social &Economic Geography of India.
For More Details Click Here >>>> http://www.hssc.gov.in/